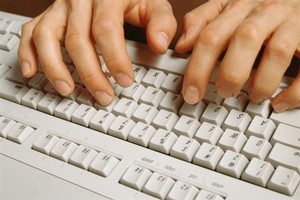 The adage "what you don't know can't hurt you" is an especially dangerous belief if it's applied to an organisation's workforce.
Given most enlightened leaders believe their strongest asset is people, it makes sense to know as much as you can about those employees' views, opinions, behaviours and attitudes and how these things help or hinder organisation performance.
Nicola Richmond, a consultant with New Zealand's leading workplace and employee engagement survey specialists, JRA, says the best way of getting insights into employees' views is through an engagement survey - "if you don't survey, it's likely that rumours and mistruths will fill the void and replace statistically representative views of employees".
If properly acted on, insights gained can transform a business. Richmond says without rich, statistically-robust employee engagement data, "how can any organisation know which strengths to build on or which weaknesses must be addressed? Or how will it know how well its leaders are meeting the requirements to drive an engaged workforce and a high-performance organisation?"
But perhaps the most compelling idea behind the need to survey employee engagement is the overwhelming evidence of the linkage between employee engagement and business results. JRA conducts this linkage research with many clients, and Richmond says the results constantly prove that engagement drives customer satisfaction, profit, revenue and shareholder returns.
"We also see very strong links between increased employee engagement and increases in sales per employee and return on assets employed data as well. We see absenteeism and staff turnover figures drop as engagement increases."
So is the expenditure on an employee engagement survey worth it? Well, consider the real cost of not having one done, compared to taking the time to really understand what employees think and feel.
JRA is running the 2011 JRA Best Workplaces Survey in association with The New Zealand Herald and sponsored by the New Zealand Chambers of Commerce, Kiwibank, Department of Labour and Haines Attract. The survey runs from June 1-August 31 and registrations are being taken.
ON THE WEB