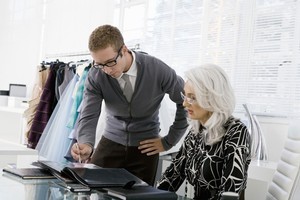 Most secretaries went out the office door with the first dot matrix printers but the role has evolved and resurfaced as administrative professionals which most managers have found they can't live without.
Gary Withers, New Zealand general manager of recruitment firm Drake, says some top bosses have three personal assistants.
"There was a decline in the role as technology came in and people said they no longer needed secretaries but now with the absolute flood of information and information overload, any senior person now has to have a PA to be the gatekeeper," Withers said.
The modern administrative professional is trusted to filter phone calls, emails and correspondence so executives can focus on things they need to take action on.
"They have to have a lot of discretion, judgment and good time-management skills. It's also quite a subtle role from a personal skills point of view," he said.
They have to guard their bosses and tell people "no" quite often, so personal assistants have to have a bit of personal grit.
This is no longer a role for a junior person as administrators often have to be more tech savvy than their managers as they work with with all kinds of software including Excel, Word and database programmes. PAs will often find themselves managing the office and taking on some human resources functions as well.
This year's Administrative Professionals Day is April 27.
Robin Webb, manager of career services and HR for Pohlen Kean, says it's a good time to value the support that administrators give to a business and some flowers or a nice cup of coffee wouldn't go amiss.
"I think that our administrators should be acknowledged more than once a year," Webb said.
Webb says administrative professionals working for various bosses is not uncommon.
"It might be a PA supporting a leadership team, so working for several managers perhaps."
Executive assistants are expected to anticipate their boss's needs and sometimes sit in on meetings and act on their manager's behalf.
"They have quite high-level business involvement. They may still be doing things like booking travel and formatting documents but they have a bit more seniority and involvement at a higher level which involves more of the strategic side of the business."
It is one of the harder positions in the office to find the right person for.
Webb recently advertised a PA role for a client and had a high response. But when she looked closer at the CVs, she found the depth and diversity of skills required were not there. A good PA will not only have computer skills but also strong initiative and a real customer service ethic.
"It's a support role with increased and diverse responsibility."