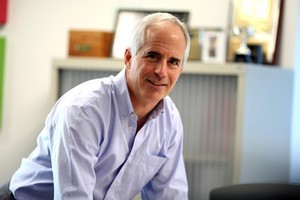 Fonterra may sell yuan-denominated bonds to fund planned dairy farms in China, a spokesman said yesterday.
The Auckland firm had yet to make a decision on a sale, he said.
Chief executive Andrew Ferrier said last week that Fonterra might add "multiple" farms to its Chinese business to meet a forecast surge in demand for dairy fuelled by rising incomes and expanding population.
Fonterra, which accounts for 40 per cent of the global trade in dairy products, has $2.7 billion of bonds due to mature through 2049, according to data compiled by Bloomberg.
China, the fastest-growing major economy, changed rules last year to allow foreign companies to sell so-called Dim Sum bonds in yuan through Hong Kong. Restaurant giant McDonald's became the first foreign non-financial company to sell Dim Sum bonds when it offered 200 million yuan ($39 million) of 3 per cent notes due 2013 in August.
HSBC Holdings, the top-ranked underwriter of the debt, expects sales will more than triple this year as demand surges for China's currency outside the country. The average yield on yuan-denominated bonds in Hong Kong has fallen to 1.911 per cent from a high of 2.28 per cent on December 31, according to HSBC data.
Fonterra in October agreed to develop a dairy farm in China's Hebei province. Its farm at Tangshan has doubled to more than 6000 cows since it opened in 2007.
- BLOOMBERG