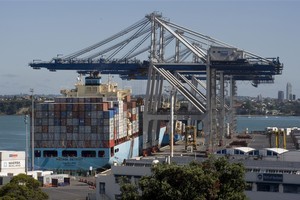 New Zealand exporters and producers were more pessimistic last month after the February earthquake in Christchurch weighed on their ability to hawk their wares offshore.
Net confidence worsened to -13 in March from -11 a month earlier, according to the New Zealand Manufacturers and Exporters Association survey of business conditions.
That came as total sales dropped 13 per cent in February, with exports tumbling by more than a quarter in a month where the 6.3 magnitude earthquake in Christchurch, which killed at least 166 people and caused as much as $15 billion of damage.
"Sales have dropped as expected due to the impact of the earthquake in late February," chief executive John Walley said in a statement.
"The feedback we are getting from members is that most will be able to catch up and supply all of their back orders, but it has taken considerably more than normal efforts to do so."
The survey comes in the same week as the New Zealand Institute of Economic Research's quarterly survey of business opinion, which is one of three key surveys measured by the Reserve Bank when determining monetary policy.
It showed the quake's impact was localised in Christchurch, with both sentiment and activity flat rather than negative around the rest of the country.
Still, the country's economic recovery had already stalled prior to the quake, narrowly dodging recession through the latter half of last year, and the temblor may have shaved as much as 1.5 per centage points from GDP growth, according to the Reserve Bank.
The rural sector has been using record high commodity prices to pay down debt, and have yet to fulfil their expected role of driving consumer demand, which has stayed in the doldrums.
Walley said the government needs to do more to support exporters, which will help lift the economy out of recession.
"As the cost of rebuild continues to escalate, better policy settings for exporters are needed more than ever," he said.
"Yes we have had an earthquake or two, but global recessions, disaster elsewhere and absent tourists leave a bid hole to be filled."