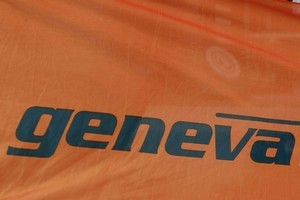 Geneva Finance, which is in moratorium, has restructured and changed its name to GFNZ Group in a bid to get up and running again.
The moves are designed to enable the company to start issuing securities again so that it can raise funds from the public.
Most moratoriums mean frozen finance companies do not have the ability to raise more money. GFNZ, although it is out of the market at the moment, still has a prospectus. Once it has amended its prospectus to include recent changes, the company will legally be in a position to again start issuing securities to the public.
At a meeting on March 31, shareholders approved the name change and the restructuring of the company into four operating subsidiaries: Geneva Finance NZ, which will be GFNZ's lending arm; Stellar Collections, which will be used for debt collection, including responsibility for collection of old-business-model ledgers; Quest Insurance, a captive insurer; and Pacific Rise, which will be GFNZ's property wing.
The meeting also approved a proposal for investors to convert their subordinated notes into shares, which prompted Standard & Poor's this week to lower its long-term counter-party credit rating on the company to selective default (SD).
S&P said in its view the conversion from notes to shares constituted a "distressed exchange" considering the conversion price (5 cents) was higher than the market value of shares (1.6 cents), and the limited liquidity of the company's shares.
An SD rating is assigned when S&P believes that the obligor has selectively defaulted on a specific issue or class of obligations but will continue to meet its payment obligations on other issues or classes of obligations in a timely manner, according to the company's website.
"We anticipate that the rating on Geneva will revert to a level no higher than CCC, following our further discussions with Geneva's management and our subsequent analysis of the insurer's business and financial profiles - including an evaluation of its prospects of operating as a viable entity," credit analyst Peter Sikora said.
Geneva Finance is listed on the NZAX market and 80.5 million shares are held by 2663 investors, according to its website.
The company went into a debt moratorium in 2007.
Geneva Finance was the first finance company to use a moratorium period to give it some breathing space.