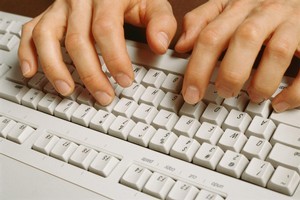 Major changes to employment laws come into force today that swing the balance of power from workers to bosses - including extending the 90-day trial period to all new workers.
The changes were passed into law last year amid heated protest from unions, and have this week sparked a new union-led campaign to pressure bosses not to use the new laws.
Employment law experts have said the new system will give greater power to employers, though the changes are supported by those who say the previous system was too heavily weighted in favour of workers.
The Government says the changes - many of which were in its pre-election manifesto - will increase job opportunities because the trial period will make bosses more likely to take a chance on hiring a new worker.
The trial period was previously limited to employers with 20 or fewer staff. Labour Minister Kate Wilkinson had recommended extending it to companies with up to 50 workers, but after a push from Act, the Government opened it to all employers.
Unions say it is an affront to natural justice, as workers will be exposed to instant dismissal with no right of redress (unless it is on grounds of discrimination or harassment).
Several unions have already successfully negotiated with employers - including Victoria and Massey Universities and Fonterra - to exclude the trial period from collective contracts that have come up for renewal.
Council of Trade Unions president Helen Kelly said the changes would weaken workers' rights.
"It is one thing for the Government to be pro-business. But the National Government is losing all sense of balance and is now clearly anti-worker.
"The CTU is not opposed to trial periods. Nor do we oppose fair dismissal. But the Government should not remove the right of appeal against unfair dismissal."
Unions point to a Department of Labour study of the trial period for small businesses, which found that 22 per cent of workers hired under the provision were dismissed before the period lapsed. The Government cites the same report in stating that 40 per cent of employers would not have - or were unlikely to have - hired someone, had it not been for the trial period.
The report also noted it "cannot be stated categorically that trial periods had created extra job opportunities", and that trial periods overseas had led to an increase in hiring and firing.
The Employers and Manufacturers Association said the changes would be an incentive for bosses to hire more staff, and that changes to union access to workplaces were necessary.
EMA employment services manager David Lowe said a handful of union officials had abused the right to access by disrupting businesses, including blocking doorways and berating supervisors while customers were around.
"The law change to union access became necessary because of a few union officials who behaved badly ... but employers are still bound by a reasonableness test," he said.
"Personal grievances and holidays' laws have consistently been the two biggest reasons employers say they put off hiring, and the Government has addressed both."
Another change aimed at easing pressure on businesses also comes into force today - a cut in the company tax rate from 30 per cent to 28 per cent.
WHAT YOU NEED TO KNOW
PUT ON TRIAL
90-day trial for new workers to be extended to all companies, meaning dismissed workers cannot take a personal grievance case.
STATUTORY BREAKS
Workers can negotiate the transfer of a public holiday to another day.
UNIONS AT WORK
Union access to workplaces to require employer consent, which cannot be unreasonably withheld.
SICK NOTES
Bosses can demand a medical certificate from workers taking a sick day. (They could do this previously, but needed to have reasonable cause for suspecting a fake illness).
HIRING AND FIRING
The test for justified dismissal will change from what a reasonable employer "would" do to what a reasonable employer "could" do.
ON HOLIDAY
Workers can trade the fourth week of holiday leave for cash, if they and their employers both agree.
DISMISSED
Employment authority can throw out cases with no merit, and pay more attention to the right outcome, rather than "pedantic scrutiny" of process.