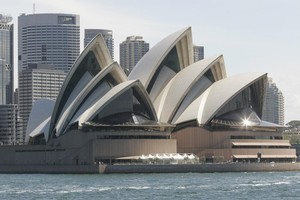 Australia is heading for a downswing in population growth that could last for a generation, making it harder for businesses to attract and retain workers, a report predicts.
The labour market is set to contract as migration rates fall and baby boomers begin to retire in increasing numbers, PKF Chartered Accountants and Business Advisers says.
Its third annual Business and Population Monitor, released yesterday, also shows resource-rich states such as Western Australia may face the greatest shortages right when they need extra workers.
"The combination of cutbacks to immigration, the slowing of natural population growth [and] the coming retirement of baby boomers means that just as the demand for workers is rising rapidly, the potential new supply for them is decelerating fast," PKF spokesman Matthew Field said.
"The likely implication is that workers will become harder to find, putting pressure on wages, inflation and eventually interest rates, while smaller businesses may struggle to compete for workers with the larger employers."
Field said small to medium businesses in resource-rich states such as WA, Queensland and the Northern Territory would face the greatest challenges. Those regions had experienced the sharpest drop in population growth in the past year, he said.
"That suggests this trend is having the largest impact precisely on the areas that need workers the most - putting at risk the ability of those states to find the required level of workers, with implications for wage inflation across the country," he said.
In addition, workforce participation was at its highest ever level.
"The concern for small to medium enterprises is that the high rates imply a scarcity of available labour for any expansion," he said.
Field said small business confidence had fallen in 2010, due to rising interest rates and exposure to the retail and home building sectors.
Slowing population growth would dampen the outlook for home construction, while retail would suffer under higher interest rates and the strong Australian dollar, Field said.
"As expected, the fall in business confidence has damaged growth in business investment, demonstrating that, particularly in the resource states, a large bounce-back [is needed] in order for economic growth to continue in the coming year."
- AAP