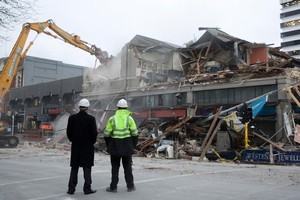 New Zealanders are underinsuring themselves, largely because signing up is in the too hard basket, a new survey has revealed.
A survey conducted by CIGNA insurance shows New Zealanders are reluctant to take out life insurance for a number of reasons ranging from not knowing how to fill in the necessary forms, to believing they will never get anything back from their investment.
CIGNA New Zealand chief executive Gail Costa said the research confirmed what many suspected - that life insurance was a grudge purchase that provoked little interest or desire - but it was something people knew they should have.
Many survey respondents perceived that life insurance was too expensive, the process too complex and not rewarding, and many said they would not know where to start or who to trust.
Half of those surveyed said they either did not have insurance or what they had was not enough.
Younger women (18 - 34) and married men over 45 with no dependents were the least insured.
Many married men 34 - 45 with dependents earning mid-to-high incomes admitted that they were probably underinsured.
Costa said that life cover should be within every New Zealander's grasp and putting it in the too hard basket was an incredibly short-sighted approach.
"We really want to reassure Kiwis that life insurance doesn't need to be expensive and time consuming, affordable life cover is perhaps the most important investment you'll ever make to ensure your family is financially secure should the unexpected happen," said Costa.
- NZ HERALD ONLINE / NEWSTALK ZB