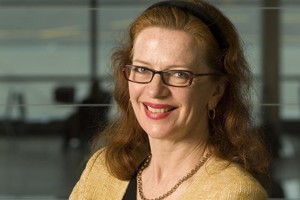 Angel investment - when affluent individuals provide capital for a business start-up - hit a record high of $53.8 million last year, says the New Zealand Venture Investment Fund.
Angel investors have put $189 million into young companies since the NZVIF's Young Company Finance Index began collating data in 2006.
NZVIF administers venture capital and seed co-investment programmes for the government.
Its chief executive, Franceska Banga, said that if the companies receiving angel investment were to continue their growth and development, it was "crucial" that new venture capital funds were established.
"It is great to see such a vibrant level of angel investor support for promising New Zealand technology companies, but there needs to be much broader capital markets investment if New Zealand wants to support the growth and development of its own companies," she said.
"New venture capital funds are required with support from institutional investors if New Zealand is going to be able to consistently deploy the capital which will keep promising technology companies in New Zealand while they grow and mature,"she said.
Of the $53.8 million invested last year, $23.9 million was in first round investments and $29.9 million was follow-on investments in existing portfolio companies.
In terms of the stage of investment, $5.3 million was seed investment, $39.2 million was at the start-up stage, $6.6 million at the early expansion level, and $2.8 million at the expansion stage.
Co-operation continued during the year between angel groups with high levels of syndicated deals involving different groups of investors.
Last year, 47 per cent of deals were syndicated and 53 per cent were not. In 2006, only 27 per cent of deals were syndicated.
Thirty-eight per cent of last year's investments were structured as convertible loans, 43 per cent as ordinary shares, and 19 per cent as preference shares.
During the year, 103 deals were completed, against 76 the previous year. The last half was particularly active with 25 deals in the third quarter and 41 deals in the fourth.
The average amount invested declined, to $522,000 from $672,000 in 2009. Since 2006, 51 per cent of angel investment has been in Auckland, 17 per cent in Wellington, 11 per cent in Christchurch, 7 per cent in Dunedin and 4 per cent in Palmerston North.
Software and services have received 26 per cent of the amount invested, followed by pharmaceuticals (23 per cent), technology, hardware and equipment (16 per cent), and food and beverage (10 per cent).
YOUNG COMPANY FINANCE INDEX
Capital Invested 2006-2010
2006
* Amount invested: $22,360,762
* Number of deals: 30
2007
* Amount invested: $29,300,848
* Number of deals: 53
2008
* Amount invested: $32,656,902
* Number of deals: 41
2009
* Amount invested: $51,105,088
* Number of deals: 76
2010
* Amount invested: $53,791,868
* Number of deals: 103
Total
* Amount invested: $189,215,468
* Number of deals: 303