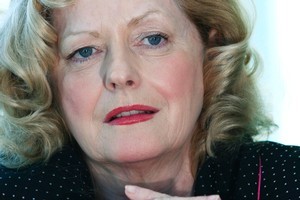 Jane Diplock, the chairwoman of the soon-to-be-abolished Securities Commission, has been farewelled with a 40-guest party at a swanky Wellington seafood restaurant - with taxpayers picking up the tab.
Ms Diplock, the peak level investors' watchdog during the finance company collapses of recent years, was dubbed "Plane Jane" for her extensive international travel during a period when the commission's effectiveness was under fire.
The commission is to be disestablished in May when its functions and those of other investment market regulators are to be folded into the new Financial Markets Authority.
Ms Diplock's current term as chairwoman expires next month after 10 years in the job.
The party was held at the upmarket Wellington seafood restaurant, Martin Bosley's Yacht Club.
Staff were unwilling to disclose how much it was charging for the set menu but prices range from $30 for entrees and basic terakihi and chips to $220 per person for a six-course seafood degustation with "wine pairings".
A spokesman for the commission told the Herald the function was to farewell Ms Diplock and Commissioner for Financial Advisers David Mayhew.
Guests included past and present commission members, top commission executives, and private sector business people including two directors of sharemarket operator NZX. The spokesman said the commission had no qualms about spending money on farewelling Ms Diplock in such lavish style despite the current focus on cost cutting in the public service, he said.
"This is a significant event marking a significant period and occasion."