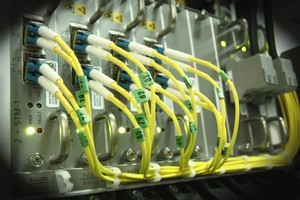 Proposed telecommunications law would breach international trade agreements and could see New Zealand face action at the World Trade Organisation, says an industry lobby group.
Internet NZ claimed parts of the legislation disregard two trade accords New Zealand is signed up to.
The bill prepares for the Government's ultra-fast broadband scheme (UFB) and rural broadband initiative (RBI), which aim to improve internet speeds for 97 per cent of New Zealand.
As part of its submissions on the Telecommunications (TSO, Broadband, and Other Matters) Amendment Bill, internet NZ says the proposed legislation would run foul of the WTO's General Agreement on Trade in Services (GATS) and the Association of Southeast Asian Nations-Australia-New Zealand Free Trade Agreement (AANZFTA). The claim was backed by a report from telco law specialists Wigley & Company.
The WTO agreement lays out the terms of trade which its 153 members must follow, while the AANZFTA is a separate set of rules binding the trade habits of the 12 countries party to it.
New Zealand is signed up to both trade pacts. If the bill becomes law, the WTO could force the Government to reform it, said internet NZ's chief executive Vikram Kumar.
"The penalty [of breaching the agreement] is that any signatory can begin talks with the New Zealand Government about the breach and in most cases it is sorted out by discussion.
"But if they can't sort it out, an aggrieved party can go to the WTO and lay a complaint."
The WTO could then order New Zealand to change the policies in question.
One part of the legislation allegedly breaching the trade accords is the "regulatory holiday", which removes Commerce Commission oversight of the UFB network until the end of 2019.
Under the planned law, the Crown would regulate the internet infrastructure instead.
According to the Wigley report, the GATS requires telecommunications industries to have an independent body resolving disputes. By taking the commission out of the mix, the report argues the bill breaches its international obligations.
Similarly, in the AANZFTA, the terms controlling the sale of services on the network must be decided through commercial negotiations or approved by a telco regulatory body (the commission). But under the bill these terms are determined by the Crown.
Communications Minister Steven Joyce dismissed the claims.
"It is noted the definition of "telecommunications regulatory body" in most international agreements New Zealand is involved in can be interpreted to include ministers, government etc as well as regulators such as the commission."