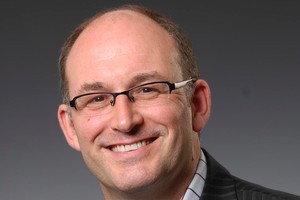 Tourism industry leaders are meeting in Wellington today to discuss what the future holds for them after the Christchurch earthquake.
Tourism Industry Association chief executive Tim Cossar said the national industry forum, which was expected to attract 70 operators, would look at what had happened since the earthquake, the winter season and what to do for the next season.
"This is a one-off forum that we're having to get a grip on the situation and what we're confronted with," he said.
The Japanese market was an issue.
"There's no question that Christchurch was on a lot of itineraries for Japanese, you can't say it's not going to have an impact in the marketplace."
Visitor numbers from Japan have fallen in recent years, although during the year ended January they increased 11.3 per cent to 88,605 - the fifth biggest market by volume.
Japanese visitors spent $321 million last year, making them the fourth most valuable market.
There would be a lot of uncertainty for quite some time, Cossar said.
"I'd say outbound travel from Japan is going to be challenging probably this year," he said.
"It's going to be incredibly difficult to get any growth out of that market given the situation there."
Air New Zealand last week said the financial impact of the Christchurch earthquake was more severe than had been expected, and the quake and tsunami in Japan would also affect revenue.
Based on current fuel prices and demand trends Air New Zealand did not expect to be profitable in the second half year.
Chief executive Rob Fyfe said it was too early to tell what the effect of events in Japan would be, but previous disasters and epidemics had affected demand by up to 30 per cent.
"The bigger question for us is how long will demand be affected and how quickly will it recover," Fyfe said.
Cossar said the Japanese market tended to react quite quickly to events such as sars and bird flu.
"But it tends to come back within the year after those sorts of events."
There was uncertainty about the number of hotel rooms that would be available in Christchurch and the activity and attractions sector had been badly hit in the short term.
But the quake was a local event, the rest of the country was operating and the ski season was only a couple of months away.
NTB Travel managing director David Hogan said the industry had faced bird flu, economic downturn, swine flu and earthquakes during the past four years.
"In the 40 years I've been in the industry it's probably the roughest period that we've ever had," he said.
There were a few cancellations after the Christchurch earthquake but it had not been too bad, he said.
"We were able to re-arrange things and we were able to get the message across to the people overseas, the agents ... that New Zealand is not closed."
But Japan was different because about 85 per cent of visitors went only to Queenstown and Christchurch, and there had been cancellations.