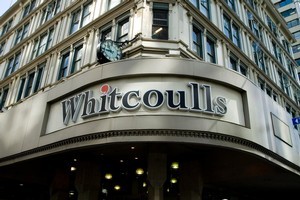 Insolvency experts Ferrier Hodgson now have until late September to come up with solutions for the creditors of the troubled Australasian retailer REDgroup, whose assets include book chains Whitcoulls and Borders.
New Zealand's High Court and Australia's Federal Court this week allowed an extension of the period within which Ferrier Hodgson, REDgroup's voluntary administrator, must convene the meetings of creditors to September 17 and 18 respectively for the company's New Zealand and Australian businesses.
This means the administrators may convene a meeting of creditors at any time during the convening period.
Under the voluntary administration rules, a so-called "watershed" meeting, where creditors are advised of the state of play with the company, needs to be held five weeks after the appointment of a voluntary administrator, which would have made it March 24.
"The extension to the convening periods for the Australian and New Zealand companies will allow the administrators more time to prepare a report to creditors which, amongst other things will express the administrators' opinion on which of the three alternative options for the companies is in the best interests of the creditors of the companies," Ferrier Hodgson said on its website.
The options are: returning the companies to their directors; executing a deed of company arrangement; or liquidation.
REDgroup's unsecured New Zealand creditors are owed $21.5 million.