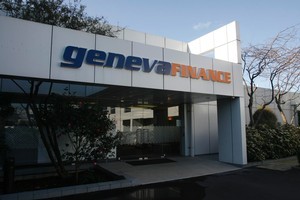 Geneva Finance had its credit rating cut deeper into junk by Standard & Poor's, which has a dim view of the latest debt-for-equity swap to keep the troubled lender afloat.
S&P said there was a high likelihood the subordinated note holders would agree to the deal at a level less than par, and put the rating on a negative watch.
If the deal goes ahead, the rating agency does not expect Geneva to achieve a better rating than CCC, and if the plan is rejected, there was a high chance of receivership, S&P said.
"The rating action follows Geneva's announcement that it will seek subordinated note holder approval to convert existing debt interests to equity," credit analyst Peter Sikora said in a statement.
Geneva went back to debt holders this month seeking agreement to swap debentures and notes in exchange for control of the company by trebling the shares at 5 cents apiece.
That would be the third capital reconstruction for the company, after note holders accepted a six-month moratorium in November 2007 as a better offer than winding up the lender.
Since then, they agreed to convert 55 per cent of the notes to shares at 36 cents apiece, and were paid 13.25 per cent interest on their remaining notes.
On Geneva's current loan book, some $29 million of loans are in arrears and Northington identifies a further $6 million provision should the firm be wound down over four years.
Geneva entered a moratorium in November 2007 owing some $132.4 million to investors and have repaid debenture and note holders about $111.3 million, including interest, since then.
The shares last traded on March 11 at 5 cents.