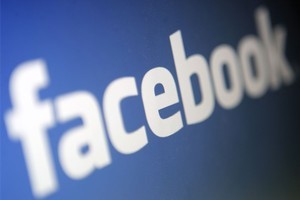 Facebook's privately held shares that are trading before an initial public offering may be attracting con artists who exploit investor demand by selling bogus stock, the main US brokerage regulator says.
"While most pre-IPO offerings are legitimate, some are frauds in which con artists sell shares they do not actually have," the Financial Industry Regulatory Authority (Finra) said yesterday.
The watchdog learned of some "potentially fraudulent schemes to sell purported shares" of Palo Alto, California-based Facebook, it said, without elaborating.
SecondMarket and SharesPost, operators of secondary stock markets, have gained popularity as investors pour funds into Facebook, Twitter and Groupon.
Facebook may let employees sell as much as US$1 billion ($1.3 billion) of their shares in an offering that would value the company at almost US$60 billion, two people with knowledge of the matter said last month.
"Investors might think they are getting in on the ground floor of innovative social media companies, but instead find that they may have handed over real money for non-existent shares," John Gannon, Finra's senior vice-president for investor education, said in the statement.
Con artists touting pre-IPOs for internet-based companies such as Google and Twitter have distributed fraudulent emails and posted misleading investment videos on YouTube, Gerri Walsh, vice-president of investor education for Finra, said in an interview. Anyone who becomes aware of such offers should contact Finra, Walsh said.
The scams are impossible to quantify and similar to those "10 or 15 years ago when the internet was first starting to surge," Walsh said. "We saw similar patterns of fraud using that 'next big thing' as the hook."
- Bloomberg