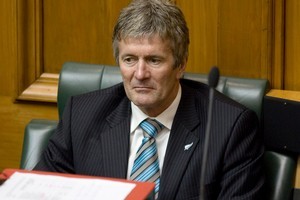 Labour list MP Damien O'Connor has slammed insurance companies which he says are refusing to cover South Island businesses and people following Christchurch's massive quake.
However, the Insurance Council has strongly rejected that claim.
Mr O'Connor said he was concerned some insurance companies might be operating a blanket ban on South Island coverage since February 22's 6.3-magnitude quake, which destroyed parts of Christchurch and has so far claimed 166 lives .
"Refusal by insurance companies to cover new house owners in the South Island as a result of the Christchurch earthquake is outrageous, and will seriously impact the area's economy," Mr O'Connor said.
He said he knew of one house purchase blocked in Westport after the buyer was refused insurance cover, while similar stories were also emerging from Picton and other South Island towns.
"What the South Island does not need is insurance companies blocking business and relocations in an attempt to cut their losses."
The Government needed to front up and address the situation, he said.
"The question is whether the National government was aware of this change and if so, what will it now take to get the policy reversed? Otherwise Christchurch and the entire South Island will come to a grinding halt."
However, Insurance Council chief executive Chris Ryan told NZPA new insurance was still available around the South Island.
The Westport buyer could have been refused due to a range of reasons and he did not have enough information to comment on the situation.
The only area that had a temporary ban on new insurance was Christchurch, where many insurance companies' buildings had been damaged in the quake and were inaccessible.
The ban was limited as insurance was still available to people, already insured, who wanted to buy a house.
Christchurch insurers were flat out but doing the best they could, he said.
Earlier this month, insurer and fund manager Tower said the Christchurch quake and its aftershocks would increase its costs by up to $20 million, after tax, and the money could not be recovered in the current financial year.
Part of the costs include purchase of extra re-insurance in the wake of the February 22 quake.
- NZPA