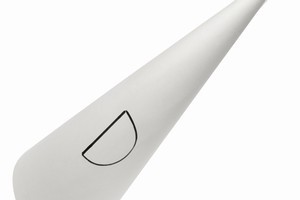 Oh dear, not again - New Zealand fund managers rated the most stink in the world by research house Morningstar.
Just as in its 2009 report, New Zealand funds management industry was graded D- in Morningstar's 2011 analysis, bottom of the pile of 22 jurisdictions.
That's not as bad as it sounds.
Really.
I refer you to my comments posted after the Morningstar 2009 effort - they still look good to me.
My main point was, and I think Morningstar will back me up here, is that the study is not a measure of how good fund managers in different countries are at being fund managers (ie - making money for their investors).
Secondly, I argued that the Morningstar scoring system is skewed to a researcher point of view of the world rather than how investors might weight the importance of funds management attributes.
For example, Morningstar makes a big deal out of how fund managers in New Zealand (and Australia for that matter) are not required to disclose portfolio holdings - both countries got huge mark-downs for that behaviour.
Meanwhile, Canada, where fund fees and taxes are just about world's worst, scraped in with a Morningstar C+, ahead of the C rated Australia. Both NZ and Australia scored pretty well on fund manager fees (not so good on taxes, but not so bad as Canada either) - call me old-fashioned but I reckon investors are more concerned that their funds don't cost much or will be taxed highly than knowing the exact contents of their portfolios.
Even so, Morningstar is right to argue for full disclosure of portfolio holdings and the industry should get on with it, can't hurt.
Next time round, New Zealand might lift itself out of the Morningstar D-grade (or 'achievement' level as per modern school report language) as the current score did not take account of industry upgrades in progress such as the coming mega-regulator Financial Markets Authority and new fund disclosure proposals that promise an age of transparency.
We could be as good as Belgium (C) or even Thailand (A-).