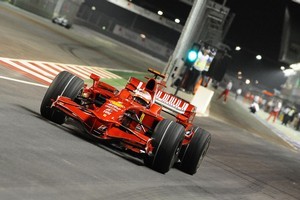 A former ACC national property manager who admitted taking a bribe worth $160,000 has escaped jail and will serve 11 months home detention.
Malcolm David Mason, 50, pleaded guilty in Wellington District Court last month to three charges of corruption and bribery.
Mason, who had worked for ACC for 32 years, admitted receiving a bribe of $160,000 from a property developer in relation to the construction and leasing of a new ACC branch office.
He also admitted accepting a business class trip to the 2008 Singapore Grand Prix from a real estate agent in return for helping him secure a long-term lease for another ACC building and passing on a confidential email listing all government departmental security officers to a businessman involved in installing security systems.
The charges were laid by the Serious Fraud Office in November last year after a two-and-a-half year investigation into property development and leasing arrangements involving ACC.
A second man charged is yet to face trial.
ACC's chief Executive Dr Jan White said the organisation was pleased the matter had been concluded.
"Like other members of the state service, ACC staff members abide by high standards of honesty and integrity. So the actions of this individual were of great concern to us all.
"As soon as suspicions were raised we involved the appropriate authorities and thoroughly reviewed our internal systems. We are satisfied that they are robust," she said.
ACC has a zero tolerance policy to fraud or corruption, whether it involves an employee, a contractor, a supplier of services or a client, she said.
"Wherever we suspect fraud, it will be investigated and action will be taken," she added.
- NZPA / NZ HERALD ONLINE