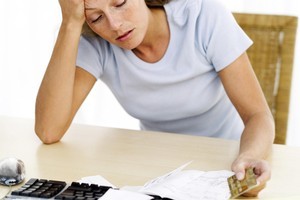 Christchurch earthquake victims unable to use the postal service for two weeks are furious they have now received late charges on their credit card bills.
Labour MP Ruth Dyson told NZPA she had been approached by several people who had been charged late fees and she would be following these up with the credit card companies.
New Zealand Post had suspended mail services after the February 22 quake, with partial services resuming a week later, with approximately 60 percent coverage of Christchurch.
Two weeks after the quake there was 80 percent coverage, with alternative mail collection locations for those who could not receive mail, and a free mail redirection service, New Zealand Post said.
Ms Dyson said mail had been disrupted and credit card companies had to be made aware.
"I am writing to the companies that there will be genuine reasons for the late payments.
People had posted their cheques on Monday or Tuesday and when the earthquake hit it was impossible for mail to be delivered."
Mrs Dyson said people also could not access phone or internet banking for some time but she was giving the companies the benefit of the doubt that the fees had just been an oversight and would be waived.
Banking Ombudsman Deborah Battell said any customers who were affected by the earthquake should discuss late penalties with their banks.
"Generally speaking what they need to do is contact their banks and talk to their banks about the circumstances.
"It's then up to each individual bank to determine how it's going to treat the matter."
Banks had developed a range of measures to assist customers following the aftermath of the earthquake, Ms Battell said.
"As credit card statements are either automatically generated or there may have been delays with delivery, it may well be worthwhile for customers to check how their bank is treating the matter of late payment charges."
BNZ external relations manager Erica Lloyd said the bank had not charged its Christchurch customers any late fees since the earthquake hit three weeks ago.
"If any customers have been impacted it's because of an error and they need to go in and talk with their bank and it will be reversed."
The bank would continue to not charge late payment fees for credit card holders for about the next six months, Ms Lloyd said.
"I don't know how or why these individuals haven't been made aware there is no late payment fees, and if they do extract one, of course it will be reversed.
- NZPA