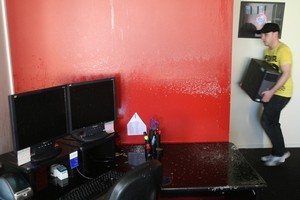 A Christchurch private investigator is warning businesses who have been disrupted by the earthquake to make sure they keep a close watch on their company information.
Private investigator, Glynn Rigby of Christchurch-based Zavest Licensed Professional Investigators says the potential exists for future law suits as earthquake-hit employers lose control of their employees and relinquish control of company information.
"Employers are desperate to get their companies up and running and are sending employees home with work computers and tell them to get on with it," says Rigby.
"Suddenly the work computer which used to sit in the office is now in someone else's home 24 hours a day and information is vulnerable to being siphoned off.
"They are losing physical control around employees because they are giving them more slack to get them functioning as quickly as possible."
He says working from home involves a huge amount of trust and while most employees will be working away diligently there will always be some who will take advantage of the situation.
"Unfortunately there is not much you can do in that situation.
"Inevitably there will be the person who is reaching for the TV remote even as they are texting about how hard they are working. There will also unfortunately be those who see this an opportunity to divest company information and intellectual property."
"You always get the bad egg."
Rigby says there's no doubt commercial claims will be lodged in the future as people leave a company and set up in competition and colleagues make allegations against each other.
"What recourse there is to that will be industry specific and any action will depend if there is any criminality involved. Employers should be able to redress this especially if it involves the theft of IP."
Rigby's advice to employers is to relinquish as little control as possible and only as much is necessary to get the job done.