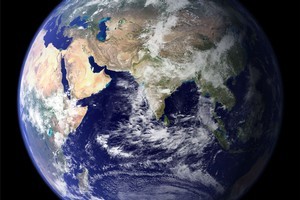 When it was introduced in 2007 the fair dividend regime (FDR) for tax on offshore investments was hailed a solution to the mish-mash system that preceded it.
But three years down the track it appears we just have a different kind of mish-mash.
Although it wasn't widely commented on, the Savings Working Group (SWG) noted a growing frustration among investors with the complex FDR rules.
In its brief analysis of the SWG report, top-tier accounting firm KPMG backed up the anti-FDR sentiment, saying: "For most investors the [FDR] calculations can be daunting, particularly if investments are traded during a year."
Unlike the SWG, the accounting firm touted a solution to the FDR angst based on the Australian model "of exempting offshore investments (except where the effect is to avoid Australian tax by investing in offshore "roll-up" vehicles) is in our view a more appropriate treatment for portfolio investments, than taxing a 5 per cent deemed return each year".
"Interestingly, this was the previous approach (albeit limited to 8 countries comprising New Zealand's key investment/trading destinations)," the KMPG analysis says.
I'll leave that debate to the tax wonks but it's certainly true that FDR has imposed some unintended consequences on New Zealand investors.
Until the current tax year, however, most investors who owned direct interest in overseas shares have not felt the full FDR effect. After a couple of years of post crisis losses in global equities, many investors are finally posting gains in their offshore share portfolios and hence become liable for FDR tax.
Financial advisers tell me their clients don't understand why they have to pay tax on global share investments that are still worth less than they were prior to the 2007 financial meltdown (despite a year or so of gains).
To compound the pain, some investors are being charged up to $5,000 by their accountants to calculate FDR liabilities, an adviser told me, despite having already been supplied these figures through investment platforms (such as Aegis or FNZ, which sensibly automate these tedious tax tasks).
"[Some clients] are naturally bitter and questioning why they're investing overseas at all," the adviser said. "FDR has turned out to be real disaster."