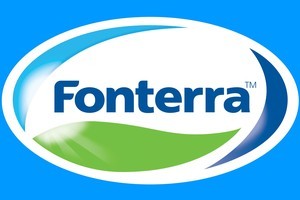 The price of milk powder rose to the highest level in three years in Fonterra's latest online auction, bearing out the dairy exporter's decision to raise its forecast payout to farmers last month.
The gDT-TWI price rose 5.9 per cent, following a 3.9 per cent jump in the previous auction two weeks ago.
The average winning price across the various dairy products on offer was US$4,826 per metric tonne, up from US$4,540 per metric tonne at the last sale. That's the highest price at the globalDairyTrade auctions, which began in July 2008.
The price of milk powder was last higher in March that year.
Fonterra last month lifted its forecast pay-out to farmers by 60 cents, bringing the total payment to as much as $8 a kilogram of milk solids. Chief executive Andrew Ferrier, who announced yesterday he will step down later this year, says demand from Asia, especially China, is driving up prices at a time of poor weather and supply constraints around the world.
The dairy cooperative estimates that global milk production grew 1.8 per cent in 2010, slowing from the 2 per cent pace of 2009.
Whole milk powder led gains for the second straight auction, with prices across all three contracts offered rising an average 9.6 per cent. The earliest contract, for delivery in May, jumped 15.4 per cent and the July-August, or contract 2 climbed 12.3 per cent.
Skim milk powder rose 2.3 per cent and anhydrous milk fat gained 1.1 per cent.
There were no prices for butter milk powder.
There were 45 winning bidders out of 114 who participated. There are 304 qualified bidders all up.
The New Zealand dollar traded at 75.02 US cents after the auction results were released, down from 75.21 cents late yesterday.