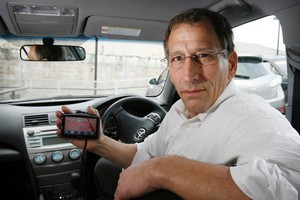 Businesses have been using Twitter to update people in Christchurch after the earthquake.
Mobile carriers 2degrees, Telecom and Vodafone New Zealand have been updating customers on where they can charge their batteries and on network damage.
2degrees said on Friday it had made major progress restoring its network.
Chief executive Eric Hertz said the service was available but warned people to still use their phones only for emergencies.
"We have generators and battery backup supporting all cell sites, although aftershocks and fluctuations in power supply mean coverage may vary, especially in the CBD," Hertz said.
2degrees digital marketing manager Piero Liguori said: "Initially we used Twitter as a listening tool to try to make sense of what was actually happening.
"Our customers also gave us valuable feedback on what we could do to help.
"On Thursday they said they needed SIMs because they had to leave their phones behind so we sent a whole lot down there to reach them today.
"We needed to let people know the status of our network and we also wanted to help cascade publicly available information."
Telecom spokesman Mark Watts said Twitter was being used as one of several communication tools.
"It's one channel, among many. It's a key channel and is being used actively," he said.
"This is a massive news event, Twitter reflects that immediacy. Its usability has made it more important than ever. It's instant and we need instant communication."
Watts said Twitter has been used to reach out to the company's 1500 staff in Christchurch and to ensure they were safe - a major logistical exercise.
Vodafone has tweeted about its Red Cross appeal - people can donate by texting quake to 555 for $5 and 333 for $3.
Earthquake Canterbury has been tweeting about where water tankers were deployed, and that the Army is installing water purification plants at Lyttelton and New Brighton Pier.
Earthquake Canterbury has also been sending out information on the missing, what number to call, the death toll and the number of people rescued.
BNZ chief executive Andrew Thorburn said the bank had turned to Facebook and Twitter to update customers on developments and also to contact staff members.
He said social networking sites had been critical during the past few days as telecommunication services had been down.
"We have been using social media quite widely and it's been yielding a lot of information for us. Using this media is proving to be very successful."