Cash is ready for great firms which know how to pitch, writes Mark Robotham, general manager of the Escalator service funded by NZTE.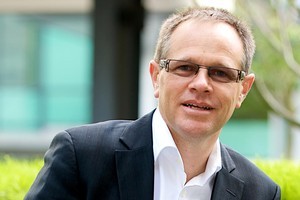 Fast-growing businesses spend a lot of time thinking about and planning for new finance to keep up with their success. Getting the timing right is absolutely essential.
We are a fast-growing small business. What are our options for external finance so we can expand to new international markets?
For fast-growing businesses there are a number of options open to finance growth:
Sales - selling more stuff is the number one source of capital and should always be pursued.
Debtor management including invoice factoring (a process of selling invoices).
Redeployment of capital - often business owners own commercial property. It generally makes more sense to sell the building, rent it back and then use capital to grow the business.
Get external investment - additional cash injection from investors.
Who can help companies source external finance?
There is no shortage of investment money for great companies. It's the lack of investment-ready companies that is the issue for investors. In most cases companies are simply not presenting themselves as "investable", focusing too much on a product and not on creating a business that returns long-term wealth to shareholders.
The reality is that too many businesses focus on creating a product or service, providing a job for people - rather than taking a good look at the long-term financial viability of their venture.
In many cases we have great jockeys (entrepreneurs) on lame donkeys (businesses).
Investors want to see that the business can, in the future, make good profit and fend off competition. To be an investment the business needs to be acquired (sold up) so the investor can get their investment back plus a profit commensurate with the risk of the business. Without this exit there is no investment - it's a gift.
What do external investors need to know about our company?
Investors look for:
Track record of growth in sales - even if numbers are small, at very least identified customers.
Concise and easy to understand value proposition for customers.
Businesses that make profit.
An ability to scale - grow the value of the company.
Realistic valuation.
A talented team - willing to take advice from investor and non-executive board.
Investors get bombarded with people approaching them to invest in their company. They spend lots of time kissing frogs hunting for the handful of companies they will invest in. Due to all the noise in the market you will typically get less than 10 minutes to get their attention. It is crucial that you get this first 10 minutes right. Remember the product you are selling them is the business not the product.
What mistakes do you see when companies are looking for finance?
To get the interest from the investor, watch for:
No concise succinct pitch as to what the product is and why customers would buy it.
An inability to talk about the numbers - margin, costs etc.
Unrealistic expectation about valuation.
Inability to work with others or take advice.
Other mistakes people make are not allowing enough time to raise money. It will typically take 6-24 months to get money in the bank. Investors like to know of you two years ahead of raising money. Be aware that raising money will consume a lot of your time, so make sure you can afford to raise money.
To attend one of Escalator's free workshops run regularly around the country, call 0800 822 748 for more information or register online at www.escalator.co.nz