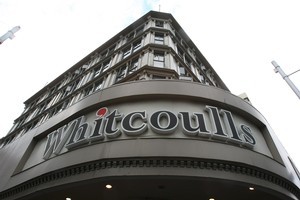 Both the chairman and the managing director of Whitcoulls' owner REDgroup Retail resigned within a short time of the company declaring a A$43.7 million ($58.1 million) loss last year, its accounts show.
On Thursday the REDgroup board placed the company in voluntary administration, appointing Ferrier Hodgson to take over the management of its businesses in New Zealand, Australia and Singapore.
The company owns 260 stores in the three countries, including the 60 Whitcoulls and five Borders outlets in New Zealand and the Angus & Robertson chain in Australia. About 1000 people are employed in New Zealand.
The accounts for the year to August 28 show chairman Rod Walker resigned on August 31 and group managing director David Fenlon resigned on November 17.
They reveal the company's 2010 loss was more than triple its A$14.9 million loss in the previous financial year, although A$30 million of it was attributed to a one-off stock impairment charge after it integrated the Borders business.
The loss breached loan covenants for both August and November but the company was granted conditional waivers.
Revenues also took a 10 per cent hit - from A$648.7 million to A$581 million - which the directors put down to a challenging retail environment after the global financial crisis. New Zealand revenue from external customers for books and entertainment fell from A$186.6 million to A$166 million.
The accounts also show borrowings of A$105.8 million - up from A$50.9 million in the previous year - increasing financing costs from A$20.9 million to A$24.1 million.
Of that A$28.6 million was paid back to New Zealand retail investors by December 15 and a further A$77.3 million was repaid by December 31.
However, in the accounts the directors said they had completed negotiations to refinance all external debt and a new senior facilities agreement with new lenders was signed before the approval of the financial statements.
The facility would also provide enough funding to support the plans of the board and management.
It is understood the company had about A$50 million debt when it appointed the administrators.
THE NEXT STEP
NZ creditors' meeting:
* To be held at 2pm on March 1 at the Ellerslie Event Centre.
* Held to appoint a committee of creditors.
* Creditors can also decide to appoint an alternative administrator.
* Staff are also creditors and have been told they can attend the meetings.
- Tamsyn Parker
VOUCHERS MAY BE WORTH $1M
Consumers are victims of the REDgroup collapse with unredeemed Whitcoulls and Borders gift cards believed to be worth more than $1 million in this country.
REDgroup will not say how much the unredeemed vouchers are worth but its accounts to August 28 show $10.6 million was allowed across the group for bookshops in Australia and New Zealand.
David Naulls, chief executive of Consumer New Zealand, said the collapse would have come as a surprise.
"A lot of people will have thought of these vouchers as being like cash - they are not.
"If they have not redeemed in a situation like this they are treated as a liability on the books and they are unsecured creditors."
REDgroup's Melbourne-based administrators Ferrier Hodgson have offered voucher-holders a choice: redeem them if they also spend the face value of the card in cash, or register as an unsecured creditor.
Beyond the upheavals at Whitcoulls and Borders, the problems could harm the attraction of vouchers as a gift option.
Booksellers New Zealand chief executive Lincoln Gould said yesterday that the body considered redeeming the Borders and Whitcoulls vouchers as a goodwill gesture but the amount could be too large for the rest of the industry to pick up.
Booksellers Federation vouchers were not affected and neither were those held by other retailers.
The Retailers Association says it cannot predict how consumers will react if they are out of pocket and whether there would be a loss of faith in vouchers.
- John Drinnan