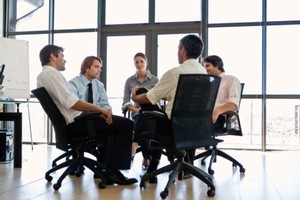 Seven entrepreneurs and innovators have been honoured in this year's World Class New Zealand Awards, and one will in April receive the supreme award.
Nominees are judged on five criteria, including promoting New Zealand internationally, building global connections, and facilitating the exchange of information, knowledge and skills from and about the country.
Category winners:
* Creative: Michael Stedman, a television pioneer who has built Natural History New Zealand into a world-leading documentary maker.
* Information and communications: Michael Boustridge, head of BT Global Services, a multi-billion business in 176 countries.
* Finance and investment: Dame Judith Mayhew Jonas, lawyer and powerbroker in the upper echelons of the British establishment.
* Life sciences: Professor Bob Elliott, a world leader in the treatment of type-1 diabetes.
* Manufacturing, design and innovation: Sir George Fistonich, the founder of Villa Maria Estate winery and leading force in the country's wine industry.
* New thinking: Sam Morgan, founder of Trade Me, co-founder of Pacific Fibre, active software investor and philanthropist.
* Science, technology and academia: Dame Professor Anne Salmond, historian and writer who has helped define and shape our historical understanding of New Zealand.
The awards are judged by Sir Stephen Tindall, John Mayson, Professor Sir Peter Gluckman, Jane Hunter, Bridget Liddell and John Stace.
The supreme award winner will be announced on April 6.
- NZPA