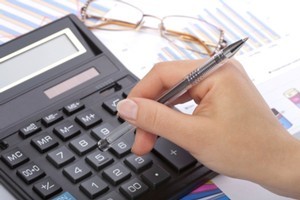 Almost half of all Kiwi business owners would vote for a common economic zone and currency with Australia, although the policy would find little favour with the rural sector or retailers, according to a survey.
The findings from the latest MYOB Business Monitor of 1000 New Zealand businesses found the policy most likely to find favour with business voters would be the simplication of provisional tax rules.
However the most surprising result was the number of business owners who were receptive to the idea of a common trans-Tasman economic zone and currency, MYOB general manager Julian Smith said.
Smith said the concept was particularly popular with the transport and professional services sector, but was less popular with rural, retail and hospitality businesses.
"Oddly enough, Kiwi men in business - at 49 per cent - are far more keen on the policy than Kiwi women in business, of whom only 28 per cent would like us to move closer to our trans Tasman cousins."
MYOB surveyed canvassed opinion on a raft of initiatives from taxation policy to employment conditions.
Of those surveyed, 74 per cent said they will vote for any party that was committed to making it easier for businesses to accurately determine and meet their tax obligations.
Other popular policies included offering tax credits for businesses that electronically filed returns (61 per cent) and waiving late-payment penalty interest for start-up businesses (58 per cent).
Smith said the strong views demonstrated by Kiwi businesses showed any party committed to reducing the administration around tax would win votes in this year's election.
"The policies the New Zealand business community would support are those that would make it easier to do business in this country, invest in innovation, and provide greater employment opportunities."
According to the business monitor, more than half of all Kiwi business owners (55 per cent) would vote for a single flat rate for business and personal tax.
Businesses were also keen on support for innovation and business development from the government, and two-fifths (39 per cent) said they would vote for the introduction of compulsory KiwiSaver, providing a minimum of 50 per cent of the fund was invested in Kiwi businesses.
"Employment is usually the most significant cost of any business - but employers recognise that positive workplace relations are very important, particularly when managing growth," Smith said.
The MYOB Business Monitor also revealed that most New Zealand business owners would oppose a return to three weeks annual leave for their employees, but would also prefer to see a reduction in the time for a personal grievance to be lodged.
Those surveyed were split on the extension of the current trial period legislation from three to six months (34 per cent in favour and 32 per cent opposed).
And the biggest vote loser in this year's elections?
"All parties would do well to steer clear of a capital gains tax. This would be a very unpopular policy, with 65 per cent of business owners promising to vote against the party that has a capital gains tax as an election platform."
Smith said the kinds of policies strongly supported by business owners are those that reduced the cost of doing business, while focusing on opportunities for development.
"Coming out of a long, hard downturn, businesses want more help from the next government, not just in terms of tax relief, but also in making running a business less complex and costly in New Zealand."
- NZ HERALD ONLINE