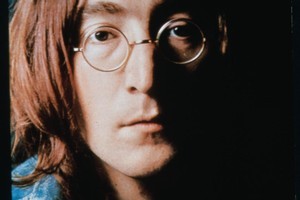 An English Lord's 1930s Bugatti Grand Prix racer was the top lot in a Paris auction that raised €10.1 million ($17.8 million).
The 1933 Bugatti Type 51, entered from the estate of the late Fitzroy Somerset, the 5th Baron Raglan, fetched €943,000 ($1.66 million) including fees on February 5.
The Bonhams sale at the Grand Palais had been scheduled to include a 1965 light blue Ferrari 330 GT 2+2 Coupe that Beatle John Lennon bought hours after passing his driving test.
It was estimated to raise as much as €170,000.
It was withdrawn before the event owing to "consignor's remorse", said Leonora Oldfield, a press officer at the auction house. The present seller could not bear to part with it.
The Baron's Bugatti had been estimated to raise as much as €800,000. It was bought by a French private collector in the salesroom, Oldfield said in an interview after the event.
The French-manufactured car was one of 53 successful lots in an offering of 90 cars.
The sale, including memorabilia, had a low estimate of €13.7 million at hammer prices.
Buyers of collectors' vehicles have become more selective, as at the Bonhams auction.
The Historic Automobile Group International Top 50 index of exceptional classic-car prices was up 6.6 per cent in 2010, lower than its average annual growth of more than 12 per cent from 2003 to 2008.
The Bugatti was likely a works model that raced in the 1933 Belgian and Dieppe grands prix before crashing in the 1934 Targa Florio road race in Sicily, according to the catalogue.
The damaged Type 51 took more than two years to restore. It was then raced at various events around the world for almost three decades, said the London-based auction house.
A 1930 Bugatti Type 46 Cabriolet sold for €333,500 to another French collector.
A 1960s Porsche Type 906 Carrera competition coupe also attracted demand, reaching €747,500 - the second-highest price of the evening - against a valuation of €600,000 to €700,000.
The most highly valued lot was a Scuderia Ferrari 1930 Alfa Romeo 6C 1750 Gran Sport Spyder that Luigi Scarfiotti drove in Italy's Mille Miglia (1000 Mile) road race.
It failed to attract bids after being estimated at €950,000 to €1.25 million.
- Bloomberg