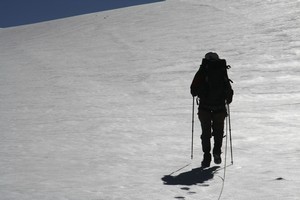 The rise: is that the trend for 2011?
I don't mind admitting that I know Miley Cyrus sings a song called 'The climb'. Let's just say it's a catchy, uplifting song when you're running, and leave it at that.
But 2011 seems to be all about the rise, as opposed to the climb.
First it was the pay-rise. Which, apparently, is not that important.
Then it was the rise of flood waters. Which in turn led to rising concern about the ability of businesses to operate in civil emergencies.
The Labour Government called for a rise in the number of employees being able to celebrate Anzac Day and Waitangi Day when they fall on a weekend, by proposing that they are 'Monday-ised'.
And now, it is the rise of unemployment.
Is the rise in unemployment affecting you? Does it make your business more, or less likely to hire new staff? Does it make you more or less willing to consider a change in your role?
What else will rise? Will these factors contribute to a rise in personal grievance claims? Claims for reinstatement? If you lose your job in this climate, are you more or less likely to shell out for a lawyer to fight it? Or do you keep your money to tide you over until you find another role?
And while that may be a depressing thought for the start of a new year, you could always bear in mind Miley's uplifting words: the struggles I'm facing, the chances I'm taking, sometimes might knock me down, but no I'm not breaking...
Bridget Smith is an employment lawyer at Minter Ellison Rudd Watts.