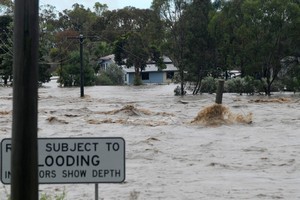 Tourism Holdings' share price took a beating yesterday after it warned investors of an impending loss and breach of banking covenants.
The NZX-listed company yesterday forecast a net loss of $4 million for the year ending June 30 - reversing a $2.5 million profit prediction made in December.
A sudden drop in forward bookings last month had created uncertainty for the rest of the financial year, the company said.
The size of the profit downturn meant Tourism Holdings was expecting to breach banking covenants for the March quarter and it was in discussion with the Westpac and ANZ banks.
The share price slumped 20 per cent on the news, closing down 15c yesterday at 59c. About 0.7c per cent of the company's shares changed hands.
Hamilton Hindin Greene director Grant Williamson said the company was operating in a difficult market.
"I do think there needs to be further changes obviously because they've disappointed the market so many times in recent years," he said.
"There's certainly something not quite right there, the current revenue streams have to be looked at and maybe some diversification is required to stop these highs and lows in their earning stream."
Natural disasters including the floods in Queensland, a greater than expected decline from the British market and poor January domestic tourism in New Zealand and Australia were factors in the decline, Tourism Holdings said.
Overall short-term visitor arrivals during last year were up 2.7 per cent to 2.5 million, led by a 3.4 increase from Australia. But the British and United States figures were down 9.3 per cent and 4.1 per cent respectively.
Chief executive Grant Webster said the company took a large chunk of bookings for the rest of the financial year during January .
"We've seen dramatic decreases in some of those weeks - 30 or 40 per cent," he said.
"There is a chance this is a delayed booking pattern but we have to be prudent and appropriate in terms of our information to the market."
Some competitors had been offering discounts of 25 to 30 per cent off standard prices.
"The kind of prices that we're seeing are unsustainable," Webster said. "It's an immediate cash grab-type mentality ..."
The company had a strong balance sheet, owned $129 million of motorhomes and had net tangible assets of $1.31 a share.
"So the core value proposition from that perspective is still very strong," he said.
"What Tourism Holdings needs to get right is making sure that medium and long-term market presence and positioning is where it needs to be."
US company JJ Motorcars, acquired by Tourism Holdings in December, was showing growth of 20 per cent over the forecast for this year.
"For us, this is really about looking beyond the next couple of months and being confident about what we're doing and fleet sizes and [capital expenditure]," Webster said.
"And looking at the positives as well with the likes of the US and the Rugby World Cup."
Forsyth Barr's head of research, Rob Mercer, said the share price heavily discounted the market value of Tourism Holdings' assets.
"It's certainly an excessive discount, therefore there is an element of overreaction," he said.
But profit performance continued to be an issue for investors.
The issue was cyclical rather than structural, he said.
"When you've got a large investment in fleet and a high fixed cost structure, when you get these pull-backs in demand and yield pressures that they're experiencing, then the earnings suffer and that makes people want to question whether this is a sustainable long-term business, which I think it is."
Releasing capital through reducing the size of the fleet would be a better use of capital than raising equity.
"We've seen it before - when they've had earnings come off, they [can] downsize their fleet, release capital for the business, retire debt and then look to reset the fleet to match demand the following year."
What it has
* Tourism assets, including Waitomo Glowworm Caves.
* Car and motorhome rentals in Australia, New Zealand and US.
* Caravan and motorhome manufacturing in Hamilton.
* Experience backpacker transport.
* $182.3 million revenue for year ended June 2010.
* 81 per cent of 2010 revenue from rentals in Australia and New Zealand.