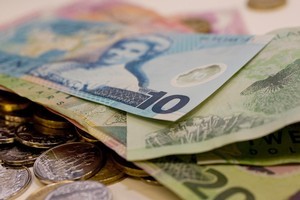 The Serious Fraud Office has uncovered a mysterious $10 million money-go-round involving failed Gisborne finance company Rockforte Finance.
The small local financier only had depositors' funds worth a third of that.
Rockforte was placed in receivership in May, calling on the Crown Retail Deposit Guarantee Scheme to repay $3.2 million to 77 mum-and-dad investors.
Receivers Indepth Forensic say the Government will be lucky to recover 10c in the dollar from Rockforte's loan portfolio.
After opening Rockforte's books the receivers filed complaints with the SFO, the Securities Commission and the National Enforcement Unit of the Companies Office over the "apparent misappropriation of investors' funds".
SFO's general manager of financial markets and corporate fraud, Simon McArley, said it had not been possible to pay out some investors.
"There's a small group who didn't receive their money back under the deposit guarantee scheme because they couldn't locate where the money had gone.
It's a matter of tracking it down.
"Obviously there's the same money going round and round. It's pretty good for a finance company that only had $3 million, but there you go."
McArley said the SFO was investigating three sets of transactions: the missing deposits; undisclosed related party lending and unauthorised transactions.
The last two accounted for the greater part of the $10 million. "The allegation is that the money ended up in companies related to the directors and there's a whole swag of those we're looking at."
Rockforte's directors are Gisborne accountant Nigel O'Leary, former banker and Rockforte's manager, Colin Simpson, and local car dealer John Gardner.
Indepth Forensic principal Dennis Parsons said the Inland Revenue Department had filed petitions to liquidate a number of companies associated with the directors.
Indepth Forensic was also the liquidator of New Wave, a failed chain of surfwear shops run by O'Leary's daughter and son-in-law and described as "hopelessly insolvent", and of a company that ran the troubled womenswear retail chain Jean Jones. Jean Jones was the subject of an acrimonious ownership battle between its founder, Michael Ward, and O'Leary and Gardner. The O'Leary-Gardner company that took over the Jean Jones assets is also now in receivership.
Many investors outside Rockforte had bought shares in and given loans to some of the related companies. "It's a big deal in Gisborne," Parsons said. "I had three calls [this week] from people who've invested money, who want to know if there's a claim they can make against Rockforte."
People were owed large amounts - in one case a man had invested $1 million, he said.
Indepth Forensic's complaint to the authorities also related to its concerns about the accuracy of Rockforte's registered prospectus and of the company's books and records.
Rockforte's portfolio was mainly small loans on secondhand Japanese imported vehicles. "Security for loans can generally be described as poor and in some cases non-existent," Indepth Forensic said in its latest receivers' report. Thirty-five loan files could not be located.
It believed Rockforte's figure of $1.1 million in overdue loans was "materially inaccurate" as the company regularly refinanced non-performing loans, effectively removing them from its records.
Its investigations also revealed "material undisclosed related party lending" worth $2 million, it said.
Surfers' dispute
One of the directors of failed Gisborne finance company Rockforte Finance was at the heart of a bitter dispute within the surfing community.
Nigel O'Leary was secretary/treasurer of Surfing New Zealand and a dominant voice in the organisation when efforts by parts of the membership to get new blood at the top ended in the High Court.
In 2008, Surfing Taranaki sought a judicial review of the previous year's board election, arguing that proxy voting had been allowed against SNZ's rules. The court agreed proxy voting was not permitted but stopped short of overturning the election results.
There had been concerns about the way SNZ was being operated, particularly around finances, member John Wilson said.
But SNZ chief executive Greg Townsend said that was "rubbish".
O'Leary, who stepped down in November 2009, was a "fantastic board member. I haven't got a bad word to say about him."