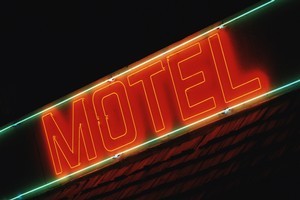 Guest nights in short term commercial accommodation rose 2 per cent in November, as a big rise in domestic nights in Auckland more than overcame an overall fall in international nights.
Statistics New Zealand said the 2.7 million guest nights in November was also up 2.5 per cent from November 2008.
Domestic visitors made up 1.5m of the total, a rise of 6.6 per cent from a year earlier and 5.9 per cent from two years before.
But the 1.2m guest nights by international visitors was down 3.1 per cent from November 2009 and down 1.4 per cent from November 2008.
In Auckland, domestic guest nights were up 52,000 or 20.8 per cent, led by hotels, while Canterbury chalked up a 12,000 or 5.1 per cent rise, Waikato had a rise of 11,000 or 8 per cent, and Bay of Plenty was up 10,000 or 8 per cent.
In Wellington, domestic guest nights fell 7000 or 4.5 per cent, and in Northland they were down 4000 or 6 per cent.
Auckland also gained international guest nights, with a lift of 2.4 per cent or 6000, with Bay of Plenty up 9.2 per cent or 9000.
West Coast had 15,000 or 19.7 per cent fewer international guest nights, and Otago had 14,000 or 6.3 per cent fewer.
Guest nights in hotels were up 65,000 or 6.7 per cent in November from a year earlier, while backpacker accommodation had a rise of 2000 or 0.4 per cent. Holiday parks were down 8000 or 2 per cent, and motels fell 5000 or 0.7 per cent.
The occupancy rate, excluding holiday parks, was 54 per cent, 2 percentage points higher than November 2009.
- NZPA