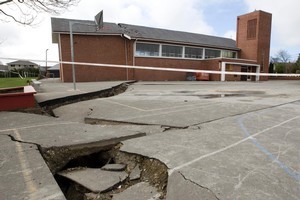 The number of employers looking to hire in the next two to three months is the healthiest since 2008, says New Zealand's largest recruitment firm.
Hudson's quarterly employment expectation report reveals that nearly a third of the 1046 businesses interviewed hope to take on more permanent staff between January and March.
About 7 per cent said they would decrease staff numbers over the period.
Hudson interviewed employers around the country from 19 industries including construction, manufacturing and retail.
"The improvement in sentiment shows that even though the New Zealand economy continues to remain subdued, the demand for staffis gradually picking up," saidHudson New Zealand's executive general manager, Marc Burrage.
Although the mood is positive, the report contained no details on the total number of staff that businesses plan to employ or cut.
As such, Burrage said it was difficult to gauge the effect employer buoyancy could have on the unemployment rate.
If the economy continued to grow this year, he said the labour market would recover, albeit slowly.
Employer sentiment is strongest in the South Island, with a net 30 per cent of businesses looking to hire, up 7 per cent from the previous quarter.
The net change is the number of employers looking to increase their workforce, less those who plan to axe staff.
The survey claimed the rebuilding and repairs from the Canterbury earthquake were driving this increase, with almost 60 per cent of the region's construction sector looking to hire.
Employment expectations were the lowest around Wellington, weakened by Ministry of Health restructuring and cuts in the public health sector.
According to the report, employer sentiment around Auckland continues to improve slowly.
Hudson predicts retail will be the slowest-growing sector over the period, though employers are still looking to hire.
Government employment expectations have bounced back after steady declines last year with a net 10 per cent of public sector employers claiming they will increase their numbers of permanent staff.
Although plans to hire permanent workers increased, the report said intentions to employ contractors and temporary workers slowed slightly.