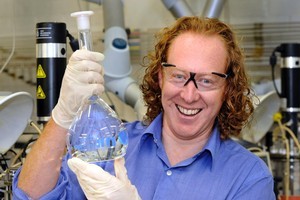 The Auckland biotech firm Lanzatech has signed a memorandum of understanding with IndianOil that will see the Indian corporation using Kiwi technology to produce fuel-grade ethanol.
IndianOil will evaluate Lanzatech's gas fermentation technology in one of its refineries.
The New Zealand company, founded in 2005, has developed a patented microbe that can make ethanol, which is used in the production of biofuel, from waste gases produced by industrial processes.
Chief executive Jennifer Holmgren said the firm's goal was to show IndianOil the improved profitability and reduced carbon footprint that could be achieved through the technology. "It will also enable IndianOil to comply with that country's renewable fuel mandates."
Its website says IndianOil is India's largest company in terms of revenue.