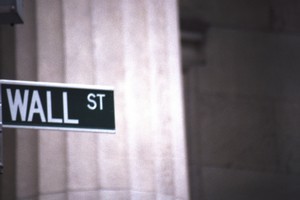 The Wall Street bank Goldman Sachs will move centre stage in the ongoing furore over bankers' bonuses this week by setting aside an estimated US$15.4 billion ($20 billion) to pay its staff for last year, amounting to a possible average of US$435,000 an employee.
Goldman, a perennial lightning rod for fury over banking excess, is likely to suffer a drop in earnings from its figure of US$13.4 billion a year ago, according to the consensus of analysts' forecasts, and staff payouts will be short of its record US$20.2 billion distribution before the financial crisis hit in 2007.
But the amounts going to Goldman's bankers will feed into an already frenzied debate in Britain about the morality, wisdom and justice of pay packets of six and seven figures at the top of the finance industry, coming hot on the heels of parliamentary scrutiny of bonuses at Barclays, RBS and Lloyds - including the prospect of £2 million ($4.1 million) for Stephen Hester, successor to Fred "The Shred" Goodwin as head of bailed-out RBS.
"Goldman Sachs, of course, are the Manchester United of the investment banking world - but to anybody, these would be regarded as quite astounding sums of money for anybody to be paid," said Chuka Umunna, a Labour Party member of the House of Commons Treasury select committee.
Goldman has traditionally been the industry's most generous payer.
The bank has 35,400 employees worldwide.
Its chief executive, Lloyd Blankfein, was handed a record US$67.9 million three years ago, but in a show of "restraint", his bonus was reduced to US$9 million last year.
Goldman's board will meet this week to decide whether the time for such "restraint" is over.
British Prime Minister David Cameron said last week he could not "hammer" banks over bonuses because he needed them to lend more to business and pay higher taxes to reduce the deficit, although he personally was inclined to "tax these bonuses to hell".
- OBSERVER