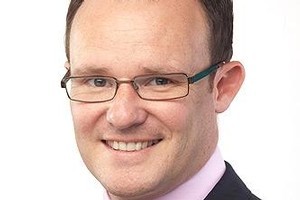 Given the buzz surrounding the iPad, you'd be forgiven for thinking Apple will dominate the technology market this year.
But Paul Muckleston refuses to entertain the idea.
As managing director of Microsoft New Zealand, Muckleston is quick to point out that 600,000 units of Windows 7 were sold in 2010 and that Xbox's Kinect feature, which allows players to use body movement to control the game, doubled expectations when eight million units were sold worldwide in the first 60 days.
He also stressed that Microsoft can make leaps and bounds in the smartphone market, building on its release of the Windows Phone 7 software in October.
"From where we were about a year ago, about a 6.5 out of 10 from a consumer perspective and dying a slow death, Windows Phone 7 has come along and arguably it's been successful," Muckleston said.
"A lot of the industry commentators are telling us that it was quite refreshing to see Microsoft come out with something that wasn't trying to emulate the Apple look and feel or the Android look and feel - that it was truly different."
He said customers could expect another version in the "not too distant future" and a new platform in the next 24 months.
Within Microsoft's business arm, Muckleston said the company planned to grow this year by promoting its data centre services and getting larger brands interested in its cloud computing software, Windows Azure.
Cloud computing involves an external service provider hosting data and software which a user accesses via the internet rather than on their own computer or business network.
While there is huge potential for expansion in New Zealand, Muckleston said it could often be a hard sell.
"The biggest challenge for us, since we're not going to have a data centre [which hosts cloud services] in the short term in New Zealand is really having customers feel comfortable that it's okay to move to cloud, and have the data centre based in another country," he said.
With the New Zealand Government looking to test cloud computing for its IT systems, Muckleston said businesses might trail the public sector.
"It's interesting that the public sector will be leading the private in terms of cloud technology which you wouldn't [normally] see."
Explaining Microsoft's branding in a climate where Apple has more edge and excitement, Muckleston said it was not a case of attempting to follow suit.
"The challenge is that if you're a business and the chief investment officer you don't want [to buy a product] that's perceived as being exciting and leading-edge, you want something that is safe and reliable," he said.
"Ultimately, if you come up with a good product people don't really care what the brand is - if it's a great product they'll buy it."