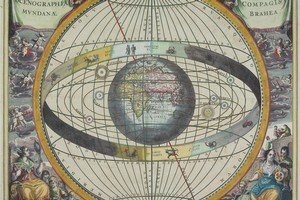 Capricorn
Even without a government guarantee your goaty ways have helped you clamber up over the crumbling ruins of finance companies to the top of the investment pile. Enjoy the view. Expect a new direction in 2011?
Aquarius
By February the mystical Neptune which has ruled this house since September 07 will be overshadowed by the more hardnosed Mercury forcing flaky Aquarians to confront their financial demons. You bought high, you sold low. Seek advice from an AFA or a Libran friend - you may have to pay.
Pisces
If you run a business or own interests in any portfolio investment entity (PIE) the year ahead will bring tremendous opportunities to build scale.
Liquidity problems ease by April 16.
Aries
Stick to what you know this year, even though it's not much. After reading the report of the Savings Working Group late in January you will vow to improve your financial literacy.
A friend, lover or business partner will give you Michael Lewis' 'The Big Short' for your birthday. You won't read it.

Taurus
As Mars emerges strongly into the Taurean house this year your natural 'herding mentality' will intensify. You will follow the other China bulls East in 2011 but try to stay away from shops.
Gemini
You are torn, as usual, in 2011 and will change KiwiSaver providers three times before the end of the current tax period - ironically all three schemes will owned by the same Australian institution.
A stranger bearing KiwiSaver prospectuses will knock on your door about tea-time during April - pretend you're out.
Cancer
Exit bonds, equities, cash and property by June 11. Hold physical gold only. Avoid eye contact with strangers and cut all communication with friends between Feb 3 and November 17.
A Russian botnet attack will steal your online identity on November 16.
Leo
Go long Leo, the stars are aligned for a bumper year in bonds, equities, cash and property. Sell all your gold, including wedding bands and teeth, by June 11 or miss the peak.
Virgo
Retain your portfolio of residential rental properties - prices will improve along with planetary conditions (Call 0800 STAR INVESTMENTS for in-depth advice). Claim a tax deduction for astrological advice. Best time to seek tax deductions between March 31 and July 7.
Libra
Lucky you. You bought low, you sold high. Expect more of the same in 2011. After February a friendly Aquarian will ask for investment tips. Insist on a free lunch but give nothing away.
Scorpio
A resurgent Pluto heralds a crisis in either August or May for all Scorpios born after November 8. Overwhelmed by debt, you will be forced to sell your luxurious Auckland pad.
Take a KiwiSaver contributions holiday - it's the only kind you will be able to afford.
Sagittarius
Anything is possible for Sagittarians in 2011 if only they can get on top of the probabilities. A Crossword scratchie purchased during the summer holidays may yield $20 if you can find it - look under the front passenger seat of your car.
The European Sovereign debt crisis will trouble you again on July 23 - ignore it and it will go away.
Best days to buy a Lotto ticket: February 29 and September 31.