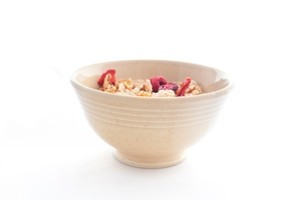 After five years of trying, an Auckland breakfast-cereal maker has gained a foothold in the United States market.
Smartfoods, which produces the Vogel's cereal range, was sending its first container of goods to the US this week, said managing director Justin Hall. He did not want to name the retailer yet but said the goods were going to a supermarket chain.
"It's really exciting," Hall said. "In terms of the domestic market in New Zealand it's a relatively small pond and if you want to be the sort of growth business that we want to be we certainly need to look to export markets."
He said Smartfoods had been exporting to Australia for about four years, as well as to supermarkets in Hong Kong and Singapore.
The company had recently appointed a distributor in the US with relationships with a number of retailers there.
Hall said it was helpful that American consumers had a similar "taste-profile" to those in New Zealand.
"We've recently developed a range of gluten-free and wheat-free products which have gone phenomenally well and that appears to be a major emerging trend in the US, with consumers looking at alternatives to wheat and gluten."
Hall said about 25 per cent of Smartfoods' products were now exported. But while overseas sales were expanding, rising raw material costs were becoming an increasing challenge, especially for the firm's exports.
He said suppliers had indicated that ingredient costs were set to increase significantly in the next three to six months. That would put an extra squeeze on Smartfoods' margins in the US, where the company was already up against a tough exchange rate resulting from the Kiwi dollar's continuing strength against the greenback.
And because of his firm's small size, Hall said it had limited ability to forward-purchase raw ingredients on contract and hedge its risk in the same way as its multinational competitors.
"A small company like us is basically at the mercy of international spot prices."
NZIER principal economist Shamubeel Eaqub said last week that commodity prices were likely to remain high for the next 12 months.
An index of 55 commodities tracked by the UN's Food and Agriculture Organisation climbed for a sixth month to 214.7 points last month, above the previous all-time high of 213.5 in June 2008.