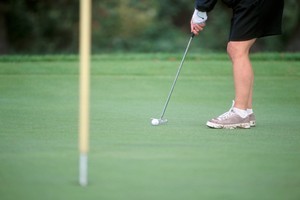 This is the year it starts.
Sixty five years ago, New Zealand's population was about to start increasing dramatically.
Servicemen were arriving home as World War II was ending. Young men and women wanted to have children and lots of them. It seemed the beginning of a golden age. New Zealand was one of the richest countries in the world. Untouched by war directly, it was able to produce the meat, wool and dairy products the world needed desperately.
Protected by the nations that won the war, New Zealanders felt assured of economic growth, national security and that there would be pensions, education and health care for these new children.
The following 20 years of economic growth and stability are still seen by many as our golden economic age, before rampant inflation, high unemployment or a housing boom that took the dream of home ownership away from a new generation of child bearers.
Now those children born between 1945 and 1965 are about to start retiring and the generations behind them will have to start paying for it.
Yet this lucky generation of retirees has not prepared for it and is expecting the economic largesse that they were born from to pay for them in their dotage. It won't and this lucky generation will pass on an awful lot more debt to the generations that follow.
The Retirement Commission has called for a national debate about extending the retirement age to 67 from 65. Treasury is forecasting New Zealand's net foreign debt will rise over 100 per cent of GDP in the next decade, in part because of the extra government spending on health and pensions for the baby boomers.
The Government begins this age of spending having already accumulated a structural budget deficit of 4 per cent of GDP, which is about the same as our underlying current account deficit. To believe this is sustainable is simply not credible.
For it to make sense, New Zealand would need to rapidly and permanently ramp up its economic growth rate to over 3 per cent per annum from the 1.5 per cent per annum it has averaged over the last 40 years.
Prime Minister John Key is remarkably confident for someone in a generation that will spend the next 20 years paying taxes to fund pensions, hip replacements and cancer treatments.
He hopes changes made in last year's Budget will be enough to transform growth.
The initial signs are not positive, particularly as we enter an era of deleveraging that economists, who have studied such periods after major financial shocks, say will produce five to seven years of sub-par economic growth. Sub-par for New Zealand means 1-2 per cent growth, which is what we've seen in the last year.
We would also need many of these baby boomers to not retire, by choice. Unlikely.
Yet this is a debate Key and his baby boomer backers will not allow. He has threatened resignation and his similarly cowed Opposition won't talk about it either.
Unfortunately for them, the great age of retirement and the spending that goes with it has already begun.