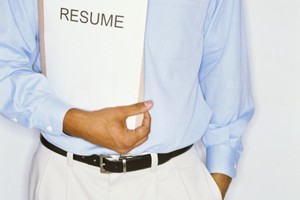 Workers go looking for a new job more often for a different challenge or because they feel unappreciated, rather than in pursuit of more money, a survey has found.
The SEEK job-hunting website's 2010 Employee Satisfaction and Motivation survey, which had about 4000 respondents, has found that about seven out of 10 New Zealanders are keeping an eye out for a new job in 2011.
The most common reason Kiwis give for leaving their last job is not a better salary, but a new challenge [28 per cent], says SEEK.
Next on the reasons-to-leave list was feeling unappreciated at work [23 per cent].
Middle-income earners and young females in particular are looking to advance to the next step in their career, while those from the baby-boomer generation seek validation for their efforts.
For respondents who reported being unhappy in their current job, the biggest factors were workplace morale (22 per cent), variety and content of work (19 per cent) and career development (12 per cent).
Salary rated only 7 per cent in terms of job dissatisfaction.
Likewise, those happy in their jobs rated salary a lesser reason, at 6 per cent.
"Salary is not the biggest motivator for people to be satisfied in their current job," said SEEK executive Helen Souness.
"Most people are looking for their managers to be supportive, approachable, demonstrate their appreciation and provide opportunities for growth within the organisation."
However, money is a leading factor when it comes to which new job to chase.
In the survey, 29 per cent of people listed salary as the most important aspect in the choice of their future employer, with 12 per cent citing hours of work in a distant second.
Council of Trade Unions secretary Peter Conway said work was becoming a bigger part of people's lives as the economic conditions meant they were spending a lot of time at their workplace.
"What we find is what most people are looking for in the workplace is a sense of dignity and respect for the roles they do.
"And a sense that what they are doing is valued, and they are being invested in.
"The problem often is that where those things are not evident, often the pay packets are pretty low anyway."
The concept of struggling through a miserable time at work each day "just doesn't wash any more".
"People are looking for not only work-life balance," said Mr Conway, "but they are looking for fulfilling work and value in the work they do."
JOB SATISFACTION
For those who consider themselves happy in their current job, the reasons given were:
Work environment - 10 per cent
Training and development - 9 per cent
Company culture - 9 per cent
Workplace morale - 9 per cent
HR approach - 9 per cent
Career development - 8 per cent
Direct manager - 8 per cent
Variety and content of work - 8 per cent
Feedback and appreciation - 7 per cent
Hours of work - 7 per cent
Stress level - 6 per cent
Proximity to home - 6 per cent
Salary - 6 per cent
For those who consider themselves unhappy in their current role, the reasons given were:
Workplace morale - 22 per cent
Variety, content of work - 19 per cent
Career development - 12 per cent
People I work with - 10 per cent
Direct manager - 10 per cent
HR approach - 8 per cent
Benefits/conditions - 7 per cent
Salary - 7 per cent
Hours of work - 6 per cent