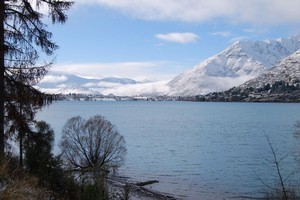 International visitors to New Zealand have increased in the past year, but Kiwis are opting to travel abroad for their holidays.
The Ministry of Economic Development's latest Domestic Travel Survey found New Zealanders spent less time, and less money, seeing their own country this year compared to last year.
In the year to September, domestic tourists took 16 million overnight trips - a decrease of 4.8 per cent on the previous year. Domestic tourists spent 47.7 million nights away from home, on average three nights per trip - a decrease of 1.7 per cent. Spending on overnight trips was down 4.5 per cent at $5.62 billion.
New Zealanders also took 27.5 million day trips - a decrease of 14 per cent - spending $2.86 billion, down by 10.7 per cent on the same period in 2009.
Overall, domestic tourists spent $8.49 billion, down 6.7 per cent on the previous year.
Meanwhile, there was a 4.4 per cent increase of overseas travel by New Zealanders in the same period.
On the flipside, international tourism to New Zealand has increased 3.3 percent over the past year to November, thanks in part many to a substantial increase in Chinese and South Korean visitors, according to Statistics New Zealand figures released this week.
Tourists from China increased 15 per cent in the last year, with 120,222 visiting New Zealand, while South Korean tourists were up 27.9 per cent to 67,094.
Visitors from India and Japan also increased strongly, with Indian tourists up 23.9 percent and Japanese up 4.3 per cent respectively.
The bulk of New Zealand's visitors are from across the ditch, with 1,115,408 Australians visiting in the last year, up 4.4 per cent from last year.
While tourists from most of our largest markets have increased, there has been a decrease in the number of visitors from the United Kingdom, down 7.8 per cent to 237,909, and the United States, down 1.6 per cent to 191,902.
Tourism New Zealand chief executive Kevin Bowler said the continued growth from Asia outweighed the decline of visitors from the UK.
"The Asian economies continue to grow at an impressive rate and the region will remain New Zealand's fastest growing source of international visitor arrivals," Mr Bowler said.
The latest Ministry of Development's Tourism Strategy Group International Visitor Survey found visitors from China spent $3,073 each while in New Zealand in the year to September. The average spend for all holiday visitors to New Zealand in the year to September 2010 was $2,840.
Mr Bowler said further growth from Asia was expected with new air links to New Zealand introduced next year, including routes linking Taipei to Auckland, Kuala Lumpur and Christchurch, Guangzhou, in southern China, to Auckland, as well as increased flights from several airlines between New Zealand and Asia.
Tourism Industry Association spokesperson Ann-Marie Johnson was not surprised with the decrease in domestic tourism, with the high New Zealand dollar making international travel more enticing.
"2.5 million people wanted to come here but I think Kiwis tend to forget how fabulous it is in their own backyard," Ms Johnson said.
"Domestic tourism still accounts for 55 per cent of the tourism expenditure. The domestic market is a very important part of tourism in New Zealand. Whether the small increases in overseas visitors are enough to balance the decreases in domestic tourism remain to be seen."