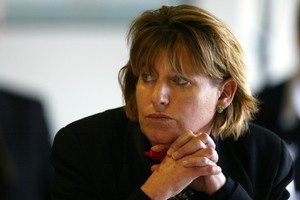 Insolvency pactitioners are predicting even closer harmonisation with Australia, as a bill aimed at regulating liquidators gets sent back to the drawing board for toughening up.
The Insolvency Practitioners Bill is now back with the Ministry of Economic Development after most in the industry told Parliament it didn't go far enough.
The bill proposes a negative licensing system whereby rogue practitioners would be blacklisted.
By comparison, Australian receivers and liquidators must be licensed before they can operate. In New Zealand the only requirements practitioners must meet are that they are over 18, have no criminal record and are mentally sound.
Most submissions to the commerce select committee considering the bill said the New Zealand system needed to be more closely aligned with Australia's.
Committee chair Lianne Dalziel confirmed this was now under consideration.
Dennis Parsons, director of Hamilton firm Indepth Forensic, believed harmonisation was inevitable.
New Zealand would also eventually adopt other parts of the Australian model such as the use of private trustees for bankruptcies, he said.
Here, all bankruptcies are handled by the government via the Official Assignee. In Australia and other nations the state only handles cases where there is no money.
"Where there are assets or investigations to be undertaken a private trustee carries that job out. So the state doesn't bear the cost of having basically a super-structure."
The private trustee earned their fee in the same way a liquidator did, Parsons said.
Barrister Michael Bos, who is the new chairman of the insolvency industry body INSOL, said there had already been a lot of transtasman harmonisation.
The Australians were setting up a personal property security system like New Zealand's PPSR register, and New Zealand had adopted voluntary administrations - an alternative to receivership or liquidation which Australia has had for some time.
However there were only around 100 insolvency practitioners in this country, a handful of whom had caused any problems.
"The thing [the government] is grappling with is the cost of a positive licensing system versus the level of the problem."
But the flipside was the importance of the insolvency practitioner's role.
"It also needs to be considered ... the fact that you're dealing with other people's money, and the importance of having integrity in the system."