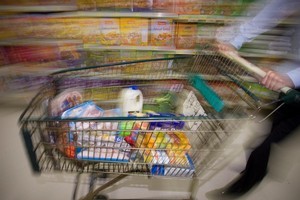 Total wholesale trade sales rose a seasonally adjusted 3.1 per cent, or $671 million, in the September quarter, Statistics New Zealand (SNZ) says.
It was the fourth consecutive quarterly sales increase and the largest rise since the December 2007 quarter.
Seasonally adjusted sales rose in 11 of the 16 wholesale industries, when compared to the June quarter.
The largest rise was in food and grocery products wholesaling, which increased 5 per cent or $216m, more than reversing a 1.6 per cent fall in the June quarter, SNZ said today.
Farm, construction, professional, and business equipment wholesaling, was up 9.3 per cent or $162m, while petroleum product wholesaling lifted 7.3 per cent or $134m.
The largest decline was in motor vehicle wholesaling, which was down 2.3 per cent or $35m.
In actual terms, the value of stocks rose 2.7 per cent to $10.5 billion at the end of September, from $10.3 billion a year earlier.
It was the first quarter-on-quarter annual increase since March last year.
- NZPA