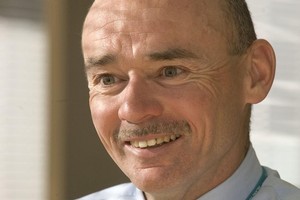 Commissioner of Inland Revenue Bob Russell took a swing at the insolvency industry last month, criticising "friendly" liquidators for not delving deeply into the affairs of failed companies. He was reporting to Parliament on the $740 million of taxes lost to firms in liquidation.
Laying the blame on liquidators for this is akin to being grumpy at the coroner for the number of deaths.
Of the money owing from liquidation files, 90 per cent is over a year old, confirming what many in the insolvency industry see: the IRD is slow to enforce overdue tax debt. Importantly, there is more than $5 billion in arrears from taxpayers not in liquidation or bankruptcy.
If the Commissioner wants to reduce the level of bad tax debt he can take two simple steps.
First: move faster when a firm falls into tax arrears. No exceptions. As a taxpayer it annoys me when I see firms owing hundreds of thousands in tax, some of it years old, and the IRD has taken no enforcement action.
Second: list the firms with tax arrears with a credit bureau. Not paying your tax is a sign a company is in trouble and the IRD should be a good corporate citizen and give the rest of the business community the heads-up.
Because the IRD can take a long time to deal with defaulting taxpayers the department becomes the lender of last resort. These firms go on to suck in more credit from the financial community, take business and staff from firms who are paying their taxes, and create a larger mess when they do finally fail.
I understand the motivation to take a lenient approach during tough economic times. The Commissioner states: "We know businesses are struggling, and we're doing what we can."
But this approach is flawed. In tough times or good, business is competitive. If one business is not paying its tax it puts pressure on other firms to compete by doing the same or leave the industry. This erodes the tax base and sucks resources from firms that can pay their taxes to firms that cannot.
Firms fail. It is the nature of business. Usually the better firms survive and the badly run ones exit. By giving rope to firms which cannot pay their taxes the Commissioner is giving a lifeline they do not deserve and damaging those firms which do meet their obligations.
As for friendly liquidators (in what other industry would the adjective "friendly" be considered pejorative?), I invite the Commissioner to address his concerns and expectations to the industry directly rather than limiting his communication to dressing downs through the media or through the good offices of Crown solicitors Meredith Connell.