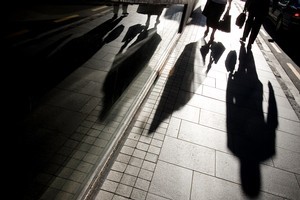 A senior accountant on a six-figure salary manipulated the company payroll to give himself a $10,000 pay rise.
Name suppression was lifted on Friday when the man was convicted on seven fraud charges after a trial in the Auckland District Court.
But he has appealed to the High Court at Auckland, so his identity remains secret until another hearing can determine whether suppression should be permanent.
The 45-year-old chartered accountant was a board member of a ratepayer-funded council board in Auckland and a taxpayer-funded Government agency.
The fraud charges arose after he was hired as chief financial officer for a bulk food importer in January 2006.
He sought a salary of $180,000 but settled for $165,000.
A few months later, at the same time as two colleagues received pay increases, he gave himself a $10,000 pay rise.
He did this by tampering with the computer payroll system, so anyone who checked would see the $165,000 salary.
In June 2006, the man took five days annual leave. But he gave himself holiday pay on top of his monthly salary, effectively another $3500.
The next month he took another five days' leave. This time he reduced his monthly pay, but still on the basis of the bogus $175,000 salary - gaining an extra $1120.
Then when he left the business in August 2006, he failed to deduct the 10 days of leave - another overpayment of $10,709. It was nearly two years before the fraud was discovered.
The accountant claimed the $10,000 pay rise was verbally authorised, but company boses denied this.
The man's lawyer, Mark Edgar, asked the court why a man with his client's background as a chartered accountant would deliberately act this way for a $10,000 pay rise, then do a poor job of covering his tracks.
His client's actions were a mistake, said Mr Edgar, because he was trialling the payroll system as a "test pilot" but forgot to correct the record.
The holiday pay bonuses were also errors of inexperience, he said.
Judge David Wilson, QC, rejected the defendant's story and convicted him on all seven charges.
"I find beyond reasonable doubt that he did this dishonestly and without claim of right.
"His explanation for his conduct is a fabrication which I reject."
The police officer in charge of the case, Detective Sergeant Marty Laagland, said he would alert the New Zealand Institute of Chartered Accountants about the convictions if name suppression was lifted. The man could be struck off as a result.
"He had a real sense of entitlement," said Mr Laagland. "He had a grudge against the company, he felt he deserved a pay rise, then manipulated the system to cover his tracks."
The man will be sentenced on December 21.