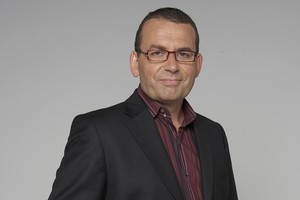 Paul Henry's departure from Television New Zealand has not had any immediate effect on the Breakfast show's ratings, contrary to a Herald on Sunday report.
The story, on November 7, claimed Breakfast's ratings had dived in the wake of Henry's resignation.
Though the figures used were correct, the paper's analysis was not.
The story said the weekly audience reach of Breakfast had fallen from 988,600 viewers to 806,800.
But "reach" is a measure that fluctuates within accepted parameters. Independent researchers have told the Herald on Sunday that factors - such as the start of daylight savings and Commonwealth Games coverage on other channels - could be responsible.
The audience movement was within the standard range for that three-week period.
"There is no clear evidence to support" a claim that ratings had dropped, they said.
Though the weekly cumulative audience dipped in that three-week period, average weekly ratings did not.
This means a smaller pool of people watched the programme over the week, but the average number of people watching each day remained the same. Again though, it was only over a three-week period.
Herald on Sunday editor Bryce Johns said the paper regretted the error.
"The statistics are very difficult to interpret, and we didn't do that job well enough."