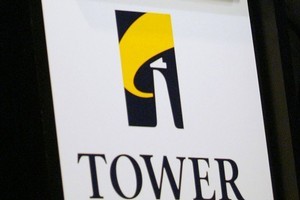 Growth in its health and life, and general insurance businesses helped Tower lift annual net profit 16 per cent despite a lower profit for investments, the company said.
It reported a $58.1 million net profit for the year ended September 30 compared with $50.1 million the previous year.
"This result demonstrates that Tower can perform strongly, even when the going gets tough," said managing director Rob Flannagan. The result reflected a satisfactory operating performance in difficult market conditions.
"Tower remains firmly committed to getting the basics right through achieving revenue growth while reducing costs," Flannagan said.
Operating revenue for the year rose 17.1 per cent to $564.2 million while net claims expense rose just 1.8 per cent to $274.9 million.
Total expenses rose 11 per cent to $467.8 million with management and sales expense falling 4.7 pe cent.On the strength of the result, Tower will pay a tax-paid six cents per share dividend, taking the payout for the year to 10 cents, an 11 per cent increase on the previous year.
The four cents per share first-half dividend was the company's first interim payout since July 2002.
Chairman Tony Gibbs said he is confident the outlook is positive."All three businesses, health and life, general insurance and investments, will continue to actively compete for market share with superior customer service, competitive pricing and proactive cost control,"
Gibbs said.
Tower shares ended yesterday at $1.91 and have trading between
$1.75 and $2.19 over the last 12 months.