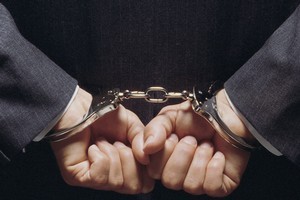 The FBI is planning further raids on hedge funds suspected of involvement in an insider trading scam, as a three-year investigation enters its final stages, with prosecutors aiming to make arrests and lay charges within the next few weeks.
Wall St is braced for further revelations, even as traders complain federal authorities may be widening the definition of insider trading and conducting fishing expeditions against powerful hedge fund managers, such as Steven Cohen of SAC Capital.
A day after three raids on hedge funds in Connecticut and Boston, it emerged yesterday that a Boston-based firm, Wellington Management, had also received a request for documents from federal investigators. The firm told its investors yesterday it would co-operate with the inquiry.
Wellington was one of a number of firms, including SAC, which used the services of Broadband Research, an "expert network" company which puts hedge funds in touch with experts from industries and companies they are interested in.
Broadband's founder, John Kinnucan, went public to describe how FBI officers had asked him to participate in a wiretap of his clients - something he declined to do. He said Broadband and its clients never participated in any insider dealing.
The discovery that federal efforts to uncover insider dealing have reached a critical moment - and take in large sections of the hedge fund industry, plus major banks including Goldman Sachs - has created a siege mentality on Wall St and angry responses from traders in private.
The arrest last year of Raj Rajaratnam, head of the Galleon hedge fund, and almost two dozen traders and expert sources, led to a debate about what is "material, non-public information" - the legal definition of price-sensitive secrets on which investors are not allowed to trade.
- INDEPENDENT