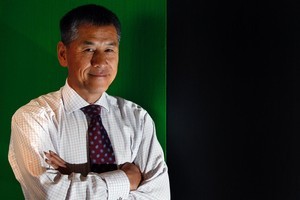 Fletcher Building Ltd today cited the rebuilding of earthquake-hit Canterbury and remediation of tens of thousands of leaky homes as drivers of its growth.
New Zealand's largest building company said infrastructure spending by the Government will be lower this financial year due to timing of large projects but will pick up materially in the 2012 year.
The company told shareholders at its annual meeting that trading for the first four months of the financial year has been pleasing and noted analysts' forecasts for its full-year profit were in a wide range between $311 million and $405 million.
It reported earnings before unusual items of $301m in the year to June 30, up from $314m the previous year.
Its performance in the first four months has been in line with budget and ahead of last year.
Fletcher Building expected its full-year profit to be within the range of analysts' expectations and broadly in with the average of analysts' consensus estimates. This assumes a gradual improvement in New Zealand construction volumes, a robust performance in Australia and Asia and stable markets in Europe and North America.
The company paid total dividends of 29 cents a year last year. It told shareholders its dividend guidelines had not changed.
"It is the board's intention to pay a steady and ever-increasing dividend in line with the group's net earnings performance," chairman Ralph Waters told shareholders.
Chief executive Jonathan Ling said the company's construction business had another strong year, driven by government infrastructure spending and rugby World Cup related projects such as the Eden Park stadium, where the shareholder meeting was held.
Fletcher Construction has been elected to undertake the project management of more than 50,000 repairs to residential properties for the Earthquake Commission in Canterbury.
Ling said the company was absolutely committed to ``making things right'' in Canterbury.
It was vital the systems were set up to ensure that claims were dealt with efficiently and resources were managed effectively.
The first project management site office has been established and there have been more than 1500 registrations of interest from contractors and 300 from suppliers.
Fletcher Construction, in a joint venture with McConnell Dowell, was negotiating with Christchurch City Council to undertake infrastructure remediation work in three of the quake-affected areas of Christchurch.
This will include reinstatement of wastewater pipes, sewer mains, water mains and storm water pipes as well as road repairs, including footpaths and lighting. The work had an estimated value of $190m.
Ling said the programme outlined by the Government to remediate 40,000 to 80,000 so called leaky homes would have a significant impact on the building industry for the next decade.
The estimated cost of the work was $11 billion. The scheme was expected to get underway in the first quarter of calendar 2011.
"Let me conclude with the following observation. While the short term outlook isn't entirely clear, and predicting results from month to month is more an art form than a science at the moment, we are confident that the median- and long-term prospects for the business are excellent," Ling said.
- NZPA