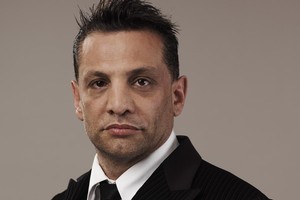 Wellington Phoenix bosses have moved to guarantee the A-League soccer club's future after tax authorities filed court papers seeking $3.58 million in unpaid taxes from owner Terry Serepisos.
Inland Revenue has applied to liquidate five companies, including Century City Football, which owns the club.
Phoenix chief executive Nathan Greenham said yesterday he was confident the club's future was not in jeopardy and that the issue would be resolved in the coming weeks.
"On that basis, it's business as usual for us."
The club had considered moving to shared ownership and supporters' trust models, but it was not for sale.
The club's former head said Mr Serepisos, who is also host of the television show The Apprentice, was always fighting the "tall poppy syndrome".
Tony Pignata said Mr Serepisos had been working through the issue since at least July. It was disappointing that it had to be aired publicly and gain so much attention.
"He's high profile - he's been on The Apprentice, and what he's done with the Phoenix and the success of the Phoenix. He's out there, and when you are out there, there can be that tall poppy syndrome."
Mr Pignata said the tall poppy syndrome might not necessarily be at play in this case, but it was something Mr Serepisos had to deal with because of his successes.
"Forgetting what has happened, look at where the Phoenix have come from, from year one, to one game away from grand final [last year] to hopefully more finals this year."
There had been an understanding with the club that if Mr Serepisos was in too much trouble, he would get cash from the market by selling shares.
Inland Revenue says the five companies owe a total of $3.58 million, while Century is reported to owe $1.5 million in PAYE tax deductions, GST and KiwiSaver contributions.
Other debts include unpaid employer KiwiSaver contributions and penalties around child support and student loans.
The application is due to be heard at the High Court on December 13.
"In Terry's business cashflow can be a concern sometimes ... [but] at no time was I concerned in my time that the Phoenix would ever fall over. Terry wouldn't do that and [would] make sure it would continue to operate," Mr Pignata said.
"We did speak about whether we would issue a memorandum of understanding where we could go out and seek alternative investments. He said, 'Look, if I feel that I can't, I'll go out to the market'."
Mr Serepisos' public troubles began in April, when he was accused of taking advantage of his status to accumulate $2 million in unpaid rates to the Wellington City Council.
Last month, he reached an out-of-court deal to settle $8.95 million owed to Canterbury Mortgage Trust.
In September, ACC moved to liquidate the football team for $261,000 in outstanding payments.
The Phoenix are understood to be losing up to $1 million a year. Coach Ricki Herbert said the team was concentrating on playing good soccer.
Captain Andrew Durante agreed. "We're all professional at this club. The finances aren't our concern."
- Additional reporting: NZPA